Monday Is Not A Public Holiday- Govt
The Ministry of Interior has on two occasions dismissed social media rumours that it had gazetted...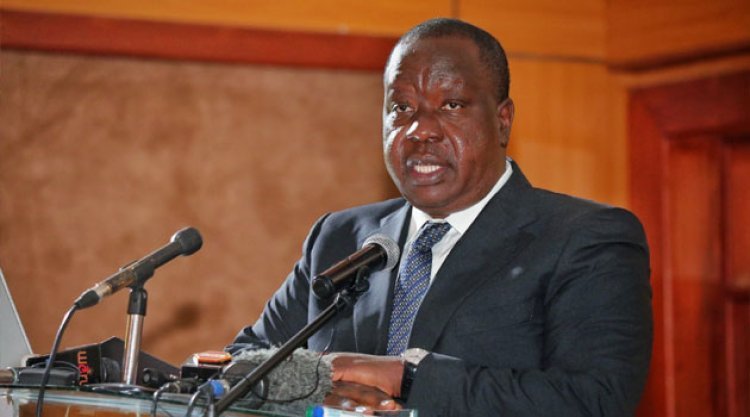 Outgoing Interior Cabinet Secretary Fred Matiang'i. /FILE
The Ministry of Interior has not gazetted Monday, October 24 as a public holiday.
Speculations went rife online over the past week that the government could declare a holiday to celebrate Diwali.
According to Google Trends, the interest in Diwali grew rapidly in the last seven days with "Is Monday a public holiday in Kenya?" being amongst the most-searched terms.
However, by Friday, October 21, the Ministry of Interior under outgoing Cabinet Secretary (CS) Fred Matiang'i had not issued a statement on the same to incorporate Kenyans who don't subscribe to Hindu faith.
Speaking to Viral Tea, an official at the docket revealed that Diwali will not be gazetted as a public holiday.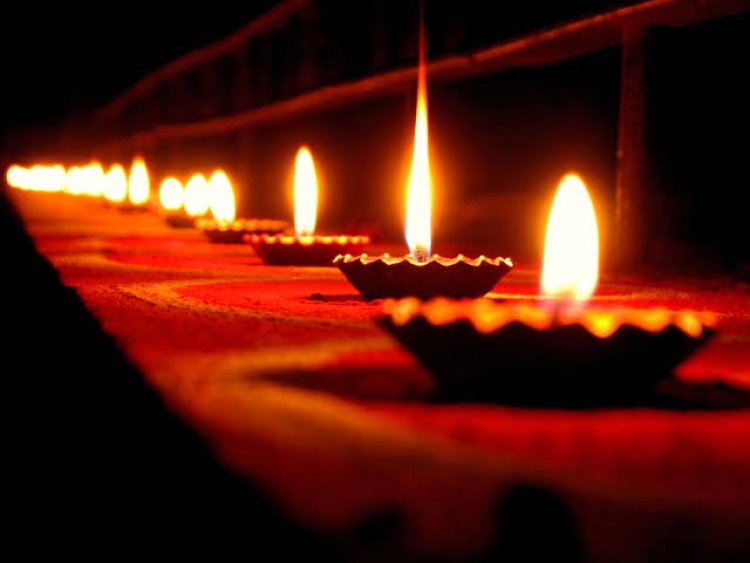 Candles being lit during Diwali. /FILE
"It has not yet been gazetted as a public holiday. They would have released a notice by Friday but they haven't done so," the official revealed.
He further remarked that Diwali could be an occasion celebrated by Hindus in the country and across the globe but it won't be celebrated by all Kenyans as per the government's calendar.
The Ministry of Interior has on two occasions dismissed social media rumours that it had gazetted Thursday, November 4, 2021 and Monday October 28, 2019 as public holidays to mark Diwali.
"The government has not declared a public holiday on Thursday, November 4, 2021. The purported gazette notice declaring a holiday is fake!," read a statement from the Ministry of Interior in 2019.
Lasting over five days, the holiday is celebrated by millions of Hindus, Jains, and Sikhs worldwide.
The name of this festival is derived from 'avali,' which means 'row,' and 'deepa,' meaning 'clay lamps.'
When merged, these words mean 'a row of lights.' For this reason, lights are symbolic of this festival and Indians go overboard with sparklers and fireworks to fuel the inner light that spiritually protects them from the darkness.
President William Ruto's National Security Advisor and Energy CS Monica Juma issued directions on how Kenyans celebrating Diwali should carry out fireworks displays.
Consequently, the Hindu community is requested to ensure that fireworks displays are carried out within the requirements of the Explosives Act, Cap 115 of the Laws of Kenya.
"Fireworks displays should be carried out in an orderly manner so that members of the general public are not inconvenienced," she said in a notice.
Those planning to celebrate Diwali are expected to obtain licenses to carry out the fireworks displays from the Ministry of Petroleum and Mining offices across the country.
The notice also outlined that fireworks are used only at authorised venues such as clubs, hotels, temples, sports grounds, school compounds or any other venue as may be authorised by an Inspector of Explosives.
"They must also ensure that the displays are held between 7:00 pm and 11:00 pm only during the authorised dates, display shells are limited to a maximum of four-inch calibre in all venues in urban and built-up areas except as may be exempted by an Inspector of Explosives in writing and that only qualified, experienced and sober persons shall be allowed to fire aerial shells," she said.
Juma warned that fireworks should not be sold to or handled by children below 13 years old since it would be a contravention of the Explosives Act.
Monica Juma during the launch of the Kenya Power Manufacturers, Technology and Innovation Expo in July 2022. /CAPITAL GROUP
The Hindu population in Kenya, as per official estimates, is believed to compose of about 0.13 per cent of Kenya's total population.
In October of every year (Diwali days), the gazetted public holidays are only two – Utamaduni Day on October 10 (formerly Moi Day) and Mashujaa Day on October 20 (formerly Kenyatta Day). Kenya has a total of 12 public holidays annually, excluding special occasion holidays gazetted on-need basis by the government.
The 12 are New Year (January 1), Good Friday (mid-April), Easter Monday (late mid-April), Labour Day (May 1), Idd-ul-Fitr (early May), Madaraka Day (June 1), Idd-ul-Adha (early July), Utamadauni Day (October 10), Mashujaa Day (October 20), Jamhuri Day (December 12), Christmas Day (December 25) and Boxing Day (December 26).