Want To Join KBC As A TV Anchor? You Must Be Attractive, Have Good Voice
KBC was established under the KBC Act (Cap. 221) and operates under the Ministry of ICT, Innovation and Youth Affairs.
A lineup of KBC presenters. /KBC DIGITAL
National broadcaster, Kenya Broadcasting Corporation (KBC) is planning to strengthen its lineup of TV anchors and reporters after it announced a job vacancy for the roles.
KBC was established under the KBC Act (Cap. 221) and operates under the Ministry of ICT, Innovation and Youth Affairs. The Corporation is committed to excellence in broadcast services to its audiences, customers and the public and daily follows its mandate to inform, educate and entertain the public through its radio, television and digital media platforms.
The news anchor and reporter will be reporting to the managing editor and will be responsible for anchoring news bulletins, conducting on-location and studio interviews as well as general news reporting duties, according to its job advert seen by Viral Tea.
However, some of the requirements for those candidates shortlisted will be to be photogenic and have a good voice.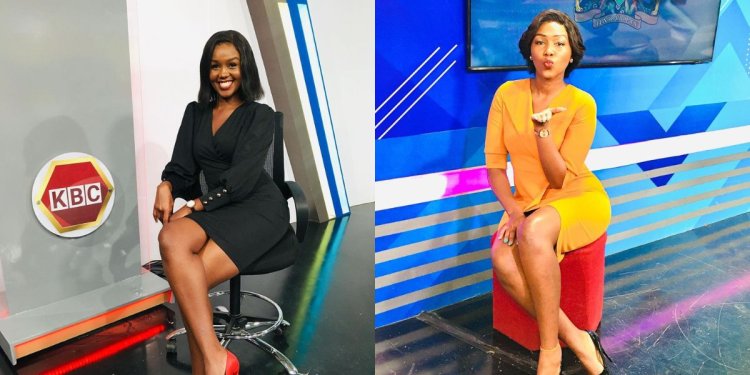 A collage of KBC sports anchor, Caren Kibbett. /CAREN KIBBETT.INSTAGRAM
Being photogenic means that one must look visually appealing or attractive in photos and film, one of the main tactics used by TV stations to drive traffic towards them during news bulletins. Having a good voice is another requirement as it keeps viewers loyal to the station.
Other competencies include demonstrable professionalism and positive ability in work performance, a high command of English and/or Kiswahili languages, being familiar with public service news broadcasting, having an understanding of the media broadcasting laws and must be profoundly articulate in English and/or Kiswahili language(s).
The candidate must also possess good or basic research, interviewing and reporting skills, the ability to work without close supervision and beyond normal working hours, high integrity, good interpersonal skills and teamwork as well as the ability to translate from English to Kiswahili or vice versa. He or she must be computer literate and membership in a registered professional body is desirable
Once hired, the candidate will be responsible for anchoring English bulletins as allocated, ensuring guests are contacted and well briefed on interview topics, ensuring guests are handled well, conducting studio or location interviews, reporting on daily and breaking news as directed by the Editor on duty, working on well-researched news and feature stories when not on anchoring duties and being responsible for physical assets assigned by the Corporation.
"The minimum educational and professional requirements include a Bachelor's Degree or a Diploma in Communication, Journalism, Media Studies or related field from a recognized institution. Others include a KCSE mean grade of C and above with a minimum of C+ in English and /or Kiswahili and one year (1) working experience in television news or radio news production," read the job advert in part.
KBC in July 2021 underwent a top-to-bottom rebranding and poached exciting talents who have previously been news anchors at rival TV stations. It also brought back veteran anchors who had steered KBC into the powerhouse it was in the past.
Two of them for instance, Shiksha Arora and Caren Kibbett, poached from K24, have been one of the biggest drivers of traffic on their end as their good looks have sent tongues wagging across the internet. Veterans such as Tom Mboya, Catherine Kasavuli and Cynthia Nyamai among others have contributed to former loyal fans of the station making a return.
The station was recently on the hot seat during the swearing-in of President William Ruto on September 13, 2022, after it was revealed that it would be the only local TV station that had rights to cover the event alongside a private company, a move which ignited debate in the media industry.
An image of KBC studios. /THE STAR
Reports had claimed that private media houses would purchase footage from KBC, something the national broadcaster denied.
Nonetheless, KBC enjoyed a resurgence after a Media Council of Kenya (MCK) report showed that its live stream on YouTube was watched by 18,368 people, which is more than KTN News which recorded an average of 17,784 live views. To be specific, its usual audience in prime events similar to Ruto's inauguration averaged only 1,000.
President Ruto previously hinted at overhauling the media house, stating that with it running as a commercial entity, the station based at Harry Thuku road, Nairobi would regain its glory as the great media house it was once known for across the country for its excellence in journalism.