Kenyans Warned On Scams Inviting Them To Register For Hustler Fund
He clarified that there is no registration that will be needed...
President William Ruto during the swearing-in of Cabinet Secretaries on October 27, 2022. /STATE HOUSE KENYA
Cooperatives Cabinet Secretary, Simon Chelugui has advised Kenyans to be wary of individuals seeking to take advantage of those who are seeking the Ksh50 billion Hustler Fund.
Addressing the media on Friday, November 18, the CS urged them to resist any dubious attempts by the individuals to use unscrupulous links to get them to register for the funds online.
He clarified that there is no registration that will be needed and that the government would roll out an Unstructured Supplementary Service Data (USSD) short code system in the coming weeks to protect them from fake registration.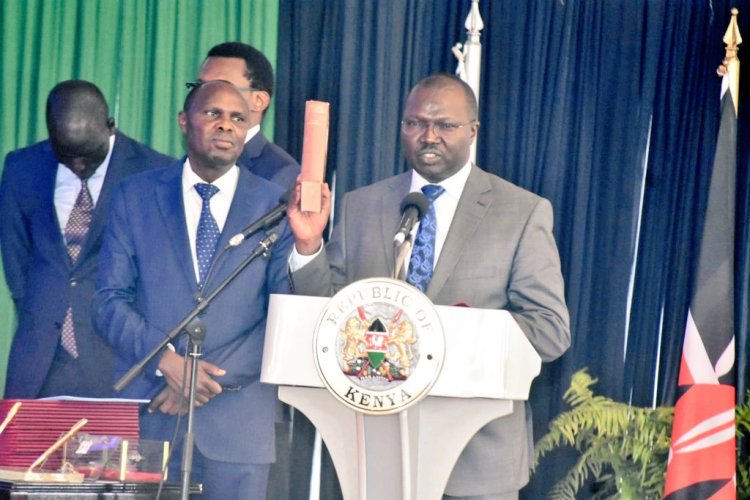 Simon Chelugui taking his oath of office on October 27, 2022, as Cooperatives CS. /TWITTER
"All Kenyans should resist attempts for invitations calling on them to register for the funds on website or phones. No registration will be required," he stated.
Chelugui reiterated that the funds will be launched on Wednesday, November 30 and that his Ministry has already established a technical committee to plan and implement the Fund's products.
Chelugui added that the Fund will be available in four products namely; Personal Finance, Micro Loan, SMEs Loan and Start-Ups Loan. The Personal Finance, he noted, would be the first to be launched while the other products will follow later.
"In the Personal Finance product, between Ksh500 and Ksh50,000 will be available for lending. It will be repaid in 14 days and the eight per cent interest will be calculated pro-rata or on a daily basis," Chelugui stated.
The CS further added that every time one will borrow, five per cent of the amount will go to a savings scheme where the money earns interest, noting that for every Ksh2 saved, the government will add Ksh1.
When the funds are operationalised, Kenyans will be able to take individual loans and repay the money in 14 days.
He also denied reports that loan defaulters of the Hustler Fund will be fined Ksh10 million, noting that the fine would apply to officials managing the funds who will be found abusing them.
"We have seen reports that loan defaulters be charged up to Ksh10 million. There is no such thing as the fine targets fund officials who may embezzle or misappropriate the funds," he stated.
Chelugui added that the fine would also be applicable to scammers who plan to con Kenyans once President William Ruto launches the funds.
"It also targets those who create fake links to dupe Kenyans and defraud them," he explained.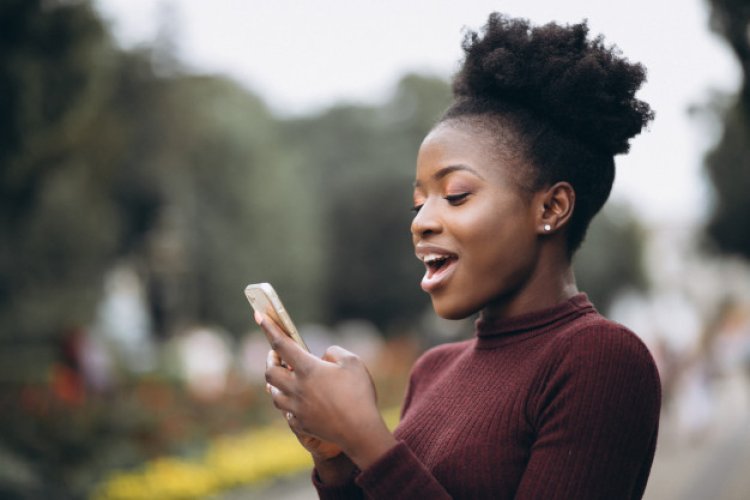 A woman on her phone. /FILE