Lawyer Paul Gicheru Found Dead
The cause of his death is yet to be known.
Lawyer Paul Gicheru. /FILE
Kenyan lawyer Paul Gicheru has been found dead.
Police confirmed that the lawyer who was facing witness interference charges at the International Criminal Court (ICC) was found dead on Monday evening, September 26 at his Karen home, but did not disclose the cause of his death.
Reports alleged that Gicheru's lifeless body was discovered hours after he went to sleep, complaining that he was not feeling well.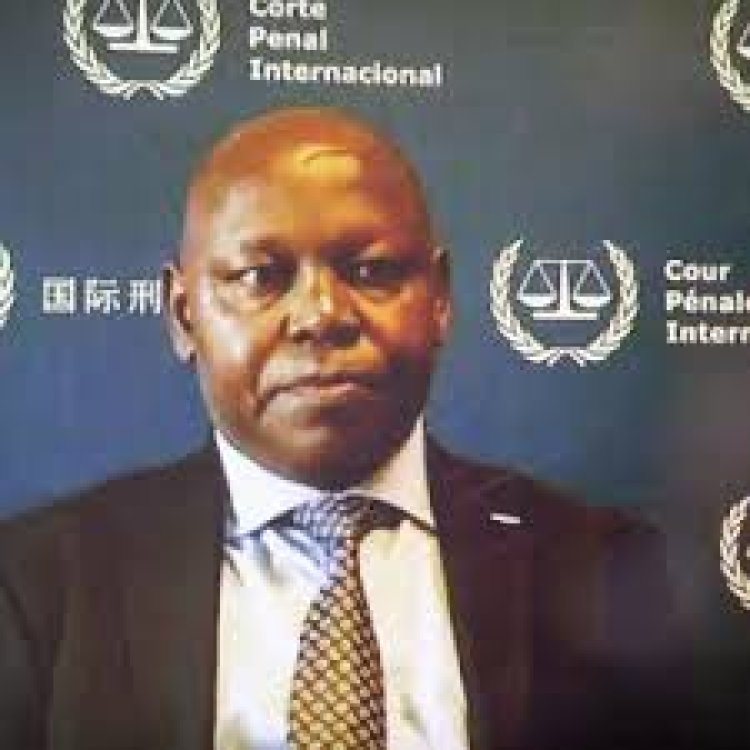 Lawyer Paul Gicheru at the International Criminal Court (ICC). /FILE
Police had also not ascertained whether or not he was poisoned as reports claimed. A preliminary report is set to be released, with investigations commencing immediately after police were notified of his death.
Gicheru, who is facing witness interference charges at the ICC, was said to have returer to bed immediately after eating lunch and his family was alarmed that he was yet to wake up at dusk.
A report filed at Karen Police Station claimed that he was found emitting foam from his mouth, raising claims that he was poisoned.
Sources privy to the matter told Viral Tea that the son, who was also said to be a victim of the circumstance, was rushed to a hospital in Nairobi for first aid. Reports alleged that doctors were monitoring his situation.
The family by the time of publication was yet to issue a statement.
Gicheru surrendered to the ICC on November 2, 2020, pursuant to an arrest warrant issued on March 10, 2015, by Pre-Trial Chamber II of the ICC having been accused of offences against the administration of justice by corruptly influencing witnesses of the Court.
He allegedly bribed witnesses to either recant their testimonies or refuse to testify in the crimes against humanity case that faced President William Ruto and former journalist Joshua Sang.
Cases against the two were officially terminated in April 2016 after they were found to have no case to answer.
According to the prosecution, Gicheru offered bribes and other inducements, in exchange for withdrawal as witnesses or recantation of their prior statements to the prosecution.
Gicheru's trial opened on February 15, 2022, but he pleaded not guilty to all charges. Eight witnesses testified for the prosecution.
The office of the prosecutor completed its presentation of evidence on March 29. The defence announced on April 25, that it will not present any evidence.
In March 2015, a warrant of arrest was issued against Gicheru and another Kenyan Philip Kipkoech Bett for allegedly corrupting witnesses.
The International Criminal Court. /FILE