Moi University To Fire Many Staff
The university as a result decided to enforce a reduction in staffing levels that will call for...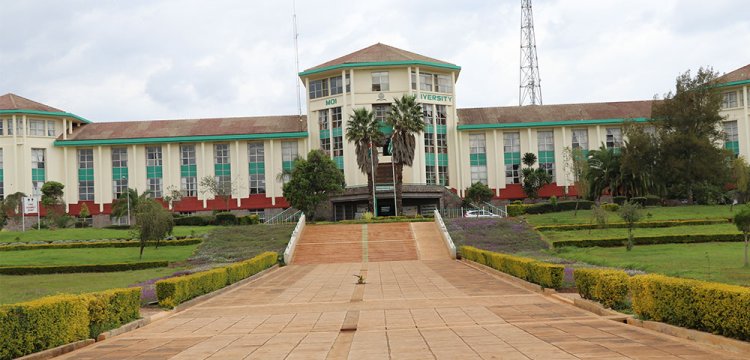 Moi University Administration bloc. /MOI UNIVERSITY
Moi University has announced that it plans to lay off a huge number of its staff.
A notice by the varsity Vice-Chancellor Isaac Kosgey seen by Viral Tea revealed that the Eldoret-based institution has settled on the decision in the wake of difficulties in meeting its wage bill.
Kosgey further noted that the university has been struggling to sustain the growing wage bill, thus resorting to drastic measures on its human resource to salvage the operations of the university.
Moi University Vice-Chancellor Isaac Kosgey. /MOI UNIVERSITY
"Over the years, the University wage bill has been increasing, currently taking up over 70 per cent of the capitation from the exchequer.
"With the continued decline of revenues, the University is unable to sustain the growing wage bill and, as such, it has become necessary to undertake right-sizing of the human resource sustainability of the University and its operations," Kosgey noted.
The university as a result decided to enforce a reduction in staffing levels that will call for compulsory redundancies.
"This is, therefore, to notify you of the impending redundancy of staff due to the continued strain by the University to fully fund its wage bill, and to align the human resource to the existing workload," he concluded.
The Vice-Chancellor did not however mention the departments that will be affected by the mass firing.
Towards the end of last year, Moi University confirmed that it was battling financial woes, with Auditor-General, Nancy Gathungu, revealing in a 2018-2019 report, that the university's debts had surpassed Ksh4.5 billion.
Moi University Council Chairperson Dr Humphrey Njuguna said in September 2021 that debts had gone above the Ksh5 billion mark, a matter which paralysed some of its operations.
The tertiary institution further attributed the closure of satellite campuses and doing away with certain courses three years ago as those that have accelerated its financial woes.
The Ethics and Anti-Corruption Commission (EACC) had announced that it had launched investigations into allegations that the university was paying salaries to ghost workers. It had consequently demanded payroll records of all staff since July 1, 2018.
Ethics and Anti-Corruption Commission (EACC) offices in Nairobi. /EACC