Moses Kuria Denies Govt Plan To Pay For Consumption Of Maize
Kuria stated that the government will instead pay for its production via fertilizers...
Trade CS Moses Kuria speaking at Strathmore University on November 17, 2022. /TWITTER.INDUSTRYKE
Trade Cabinet Secretary Moses Kuria on Monday, November 21 said that the government will not subsidize the consumption of maize.
In a statement, Kuria stated that the government will instead pay for its production via fertilizers and other inputs and that it will not buy the product directly or indirectly other than for Strategic Reserve.
"The Government will not subsidize consumption. It will continue subsidizing and supporting production through fertilizers and other inputs," he uttered.
A picture of maize and its products. /FILE
He also noted that no maize will be imported into the country but Kenyans would consume their own products. This is after it emerged that there were ongoing plans to import maize.
The CS went on to accuse a section of farmers in the country of deliberately hoarding the product and refusing to sell their maize to local millers.
"It is estimated that farmers are sitting on 20 Million bags of Maize. Let them release it to the Millers," he stated.
Millers found to have defied his order of buying maize from the farmers were issued a warning as the CS promised to deal with them squarely, on condition that Kenyans notify him in the event of such cases.
"You can call me if no Miller is buying your maize," he added.
Kuria highlighted that farmers are expected to harvest 20 million bags of maize in two weeks, which would offer a cushion to the supply of the staple food at a time the country is grappling with the ravaging effects of drought.
He further noted that he would release a gazette notice to allow millers and everyone else to import the maize for six months.
"The gazette notice we will release today will open up the market to millers and anyone to import Maize duty-free for 6 months. The government will not import any maize," he noted.
The controversial Cabinet member also hinted at the looming danger of the country being affected by poor rain distribution in the March-April-May season, adding that the country was exploring the effect of the forecast on the harvest of maize.
Kuria's controversial remarks on Genetically Modified Organisms (GMOs) as well as the allowing of duty-free importation of GMOs to cushion Kenyans from the ravaging effects of drought leading to food scarcity and consequently hunger triggered widespread criticism across the country.
Nandi Senator, Samson Cherargei has since moved to take action, arguing that the directive to import maize duty-free was ill-timed.
"The importation of duty-free maize is not fair to us maize farmers because of its wrong timing. In the Rift Valley, we are currently harvesting maize now which shall lower the prices of maize.
"We shall tomorrow meet MPs of maize growing areas to develop a sustainable solution on the matter," Cheragei stated.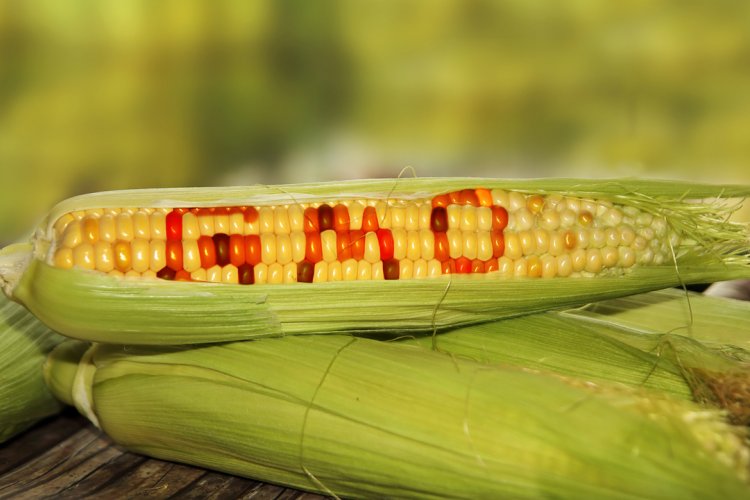 An image of GMO maize. /FILE