Moses Kuria Responds To Uproar Over GMO Remarks
He lamented that the ordinary mwananchi was suffering from the effects of hunger and poisoned food...
Trade CS Moses Kuria speaking at Strathmore University on November 17, 2022. /TWITTER.INDUSTRYKE
Trade, Industry and Investments Cabinet Secretary (CS) Moses Kuria has hit back at criticism from Kenyans across the divide over his controversial remarks admitting that Genetically Modified Organisms, better known as GMOs, have the ability to kill Kenyans.
In a statement on Saturday, November 19, Kuria faulted the Kenyans in the well-off category who slammed him over his GMO policy after he announced that he allowed a duty-free importation of GMOs to cushion Kenyans from the ravaging effects of drought leading to food scarcity and consequently hunger.
He lamented that the ordinary mwananchi was suffering from the effects of hunger and poisoned food, in defence of the policy.
Trade CS, Moses Kuria during a past forum. /FILE
"It is completely callous for rich idlers and Twitterati with a bowl of pizza and fish fingers to continue attacking our GMO policy while Hustlers are dying of hunger and poisoned donkey meat. You will burn in hell," he wrote on Twitter.
Speaking on Thursday, November 17 during the 10th annual Small and Medium Enterprises (SMEs) conference at Strathmore University in Nairobi, Kuria confessed in public that the 10 million duty-free GMO maize he allowed to be imported can be added to the list of causes of death in Kenya.
This, he said, is among the many aspects that can cause fatal harm to Kenyans, even being in the country.
"We have so many things that can kill us in the country. Being in this country, you are a candidate for death.
"And because so many things compete for death, there is nothing wrong with adding GMOs to that list. That is why we have deliberately allowed GMO until we are satisfied that we have enough maize, the staple food," Kuria stated as the audience burst into laughter.
Since then, many Kenyans have expressed their disgust at his words. Senior Counsel Otiende Amollo said "This Is Truly Sad!" in response to the Trade CS.
Third Way Alliance, party leader, Ekuru Aukot claimed that President William Ruto's warming up to the United States (US) may cost him trade ties with Europe over the planned importation of Genetically Modified Organisms (GMO) crops from the Americans.
"Most of our tea, coffee, fruits, vegetables, and flowers are exported to Europe and not to the US. Many Europe nations have totally banned GMOs.
"There is a real danger that Europe may ban Kenya's farm exports with our planned imports of the American GMO maize," he stated.
Echoing his sentiments was Narok senator, Ledama Ole Kina, who urged Kenyans to bar GMO maize from being imported to the country.
"Dear Kenyans do not allow GMO maize into this country! If a CS can say they have deliberately decided to allow GMOs into the country to kill people, should we really fall into their trap? This is absolutely ludicrous!" Ledama lamented.
Ruto's ally, Samson Cherargei, also hit out at Moses Kuria and was opposed to the importation of the maize.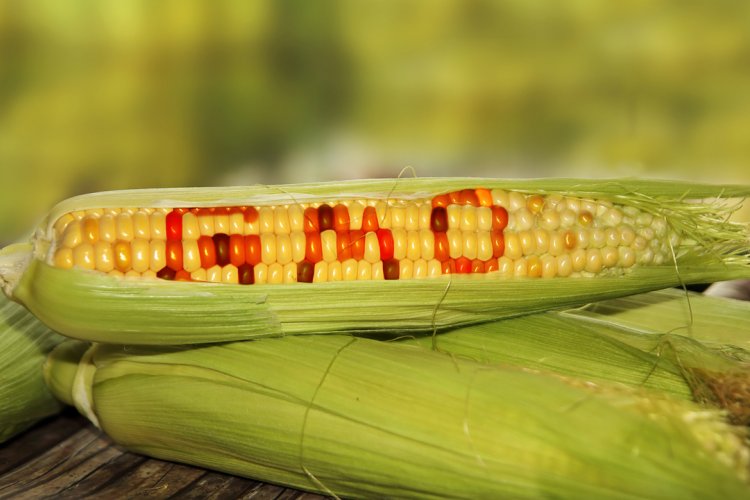 An image of GMO maize. /FILE