All LGBTQ+ Movies Illegal In Kenya- KFCB
The film regulator's position has always been to bar content of the sort within the Kenyan territory
Acting KFCB CEO Christopher Wambua. /TWITTER.KFCB
The Kenya Film Classification Board (KFCB) has declared all films containing LGBTQ+ content illegal in Kenya.
Acting KFCB CEO, Christopher Wambua, said that the Kenyan law does not allow LGBTQ+ content and relationships.
He added that the film regulator's position has always been to bar content of the sort within the Kenyan territory.
KFCB CEO Christopher Wambua during a Spice FM interview on September 23, 2022
"As we rate and classify content, we also consider other applicable laws. If there is any content that normalizes, glorifies same-sex relationships, our position in Kenya has always been to restrict and not to broadcast, exhibit or distribute that kind of content within the borders of the country," he said in an interview with Spice FM.
Wambua added that signed partnerships outside Kenya have restricted the viewership of the content within the country.
He noted that they have banned a number of movies produced in Kenya that had LGBTQ+ content in the past years.
Last year, KFCB banned a 52-minute film, I am Samuel, citing a homosexuality theme.
At the time, the film was found to have violated Article 165 of the Penal Code that outlaws homosexuality, as well as the provisions of the Films and Stage, Plays Act Capp 222 of the laws of Kenya.
"For the avoidance of doubt, restricted in this case means that the film is prohibited from exhibition, distribution, possession or broadcasting within the Republic of Kenya," the Board explained.
The CEO further observed that the film had attempted to influence the viewer into believing that the older generation that was once against LGBTQ+ was slowly buying into the practice and accepting same sex marriage as a normal way of life.
He further noted that Section 165 of the Penal Code outlaws homosexuality, adding that any films or broadcast content appearing to legalize, advocate, normalize or glorify the act contravenes the laws and is, therefore, unacceptable as well as demeaning to Christianity as two gay men in the film purport to conduct a religious marriage invoking the name of the Father, the Son and the Holy Spirit.
According to Wambua, the film was produced with funding from several foreign organizations.
He observed that while the Board welcomes local and foreign support local film industry, such funding should focus on production of content that is aligned with the laws, adding that international filmmakers must strictly adhere to the provisions of the Films and Stage Plays Act Cap222 of the laws of Kenya by acquiring filming licenses as well as submitting their content for examination and classification for age suitability.
KFCB previously banned Rafiki, a movie about love between two women, but its ban was overturned by the court in 2018, allowing Kenyans to watch it for the first time.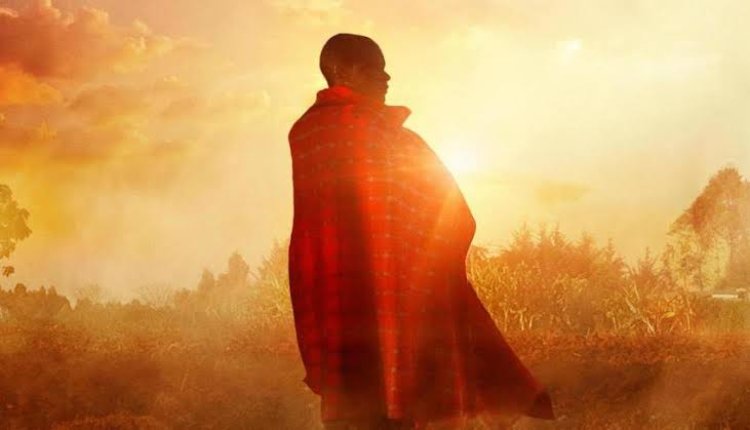 Cover art for the 'I Am Samuel' movie. /FILE