Twitter Disables Verification Request Ahead Of Musk Changes
The platform had previously simplified the process, allowing personalities ranging from...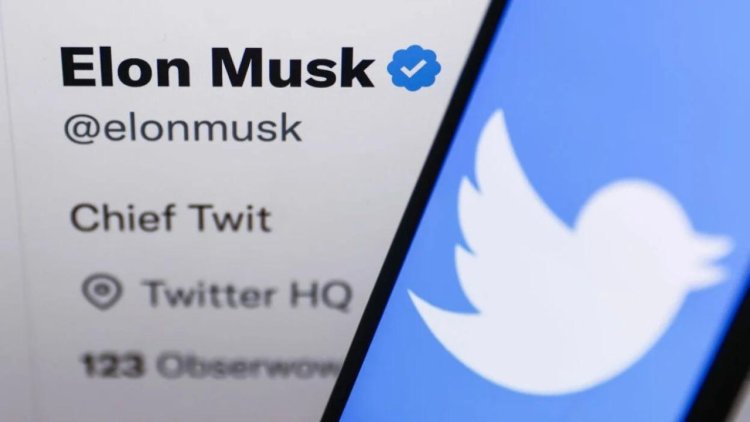 Twitter boss, Elon Musk's account verified on the platform. /FILE
Popular social media platform, Twitter, has removed its verification request for users ahead of the launch of its new verification system as announced by Elon Musk.
Spot checks by Viral Tea revealed that the option for users to sign up for verification is no longer available.
The platform had previously simplified the process, allowing personalities ranging from politicians to journalists, celebrities, heads of states et al to apply to get the coveted blue checkmark for free.
"Seems Twitter has suspended verification requests. The verification request feature is no longer available," Lawrence Kitema tweeted.
Screenshot of Twitter's verification request option which has been disabled. /FILE
One user had inquired what would happen to the applications made before the changes and called upon the platform to verify those who had submitted their requests before the new regulations.
However, another user responded by revealing that Twitter would change the entire process to one whereby users will have to pay to acquire the blue checkmark.
Stating on Tuesday, November 1, Musk, the new Twitter boss, revealed that the plan would upend the platform's "current lords and peasants system" and create a new revenue stream for the company.
Under the new regulations, Kenyans with the blue checkmark on Twitter will have to pay Ksh971.60 (US$8) per month (Ksh11,659.2 per year), with Musk warning that the prices might be adjusted by country.
"Twitter's current lords and peasants system for who has or doesn't have a blue checkmark is BS. Power to the people! Blue for $8/month," he stated.
Musk also revealed that verified users enrolled in the monthly subscription service will get priority in replies, mentions and searches, which is essential to defeating spam/scams. They will also have the ability to post long videos and audio and will get half as many adverts.
He also announced that there will be a secondary tag below the name for someone who is a public figure, which is already the case for politicians.
The move was however questioned by a section of users who argued that the app would lose its credibility and expose it to all manner of fake news, making verified reports harder to confirm.
"Hey Elon Musk, I am not paying $240 (Ksh29,148) a year to stay verified. No one will. It's not a status symbol, it's a security feature. Making it a paid service will hurt a ton of journalists and make fake news spread more easily.
"Twitter's users are not the customers. We are the product. The advertisers are the customers. Charging journalists for a security feature (at a price no one will pay) will make this site less reputable and less attractive for your actual customers," Matthew Chapman tweeted.
In addition, Musk announced that Twitter handles that will be found impersonating individuals without indicating that it is a parody will be permanently suspended, without warning.
He also plans to turn the micro-blogging platform into an "accurate source of information about the world", though his remarks were questioned by photographer Kyle Grantham who accused him of selling the badges to anyone who can afford them, thus increasing cases of misinformation on Twitter.
Elon Musk laughing during a past conference. /SKY NEWS