What You Didn't Know About A Radio Station Manager
Behind every employee is a manager, or boss as you would call it. For radio, it's no different...
A microphone inside a radio station. /FILE
Kenyans are quite familiar with some of the famous voices on radio such as Maina Kageni, Carol Radull, Gidi Gidi and Jacob 'Ghost' Mulee, among others, but have you ever wondered what makes them, and the radio stations they work at, successful?
Behind every employee is a manager, or boss as you would call it. For radio, it's no different, because behind the overall health of their radio station and ensuring that teams within radio stations achieve the highest standards of content production through creative leadership is a radio station manager.
A radio station manager's role also includes managing budgets, creating programming schedules, overseeing the selection and production of content, and working with advertisers and sponsors to generate revenue.
Many of them are known to work behind the scenes and thus are not known to the general public...unless they also serve as radio presenters themselves. Take for example Cynthia Mwangi, who is not only a Station Manager at Royal Media Services' (RMS) Hot 96 but also a presenter with her own morning show The Morning After which airs every Saturday from 6 am to 10 am.
Cynthia Mwangi posing for a photo. /FACEBOOK.CYNTHIA MWANGI
"As a manager, I am responsible for hiring and supervising on-air talent. I also work with the sales and marketing team to develop marketing and promotional strategies to attract listeners and increase ratings.
"In addition to managing the day-to-day operations of the radio station, I also work to ensure that the station is in compliance with all relevant laws and regulations and that it reflects the values and interests of the community it serves," she revealed in an interview with the Nation on Friday, January 13.
Overall, the role of a radio station manager involves a combination of leadership, management, and creative skills, as well as an understanding of the unique challenges and opportunities of the radio industry. Like all careers in the creative industry, an ear for good sound, an eye for good talent, and a gut feeling will propel one further in this role.
"No, you don't have to be a producer first. However, producers have a 360-degree view of the brand.
"That's where everything converges. Marketing, scheduling, on-air talent, news and commercials. It is the heart of radio," she added.
In terms of who gets to pick the music to be aired to listeners across the country, it takes a joint effort between radio managers and presenters. A variety of factors are considered, including the preferences of a radio station's target audience, current trends in the music industry and the overall balance of genres and artists that are featured by the station.
Radio stations also consider the performance of specific songs or artists on the radio station, as well as feedback from listeners. To determine the music to be played, stations might use a variety of tools that include music research and data analysis as well as focus groups and input from on-air talent and music industry professionals.
"We also work closely with record labels and music promoters to stay informed about new releases and emerging artists," she stated.
Station Managers work most closely with senior production staff, like Executive Producers, Editors or Deputy Content Directors. They will also work closely with the Head of Music and music team members who schedule music and look after guests' strategy and implementation.
Being responsible for the station in the broadest sense, they will also liaise frequently with Marketing and Digital teams to ensure messaging is on track.
Skills
Station Managers need strong interpersonal skills and strength of character, as they need to motivate the people they work with to do their best. Being decisive yet having the humility to take on board others' views and feedback is key.
In addition, they are responsible for the output of the station at any given moment, so they need excellent editorial judgement and to have detailed knowledge of the Broadcasting Code, Editorial Guidelines and Libel.
Station Managers are also resilient, calm under pressure and excellent problem solvers, with the ability to resolve conflict and react positively to change. There will be tough days, so bravery and a sense of unstoppable passion are essential.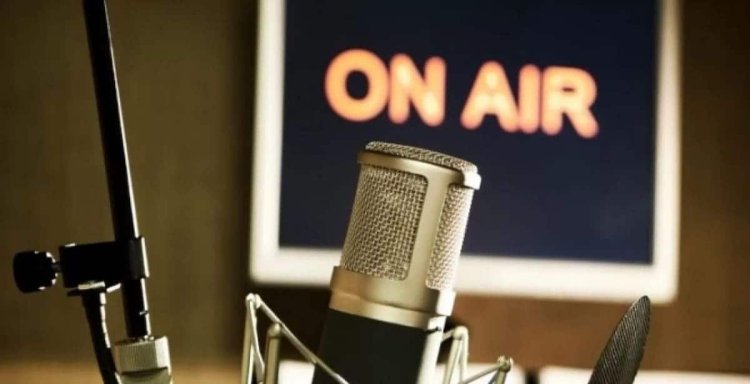 An image of a radio station. /FILE
Station Managers also need to be confident and inspirational communicators as they will often be called upon to lead meetings and head up other events and discussions. They also have excellent forward planning and organising skills and will have a thorough understanding of network strategies, with the experience and creativity to bring them to air.
How To Work As A Radio Station Manager
You don't need to have any particular qualifications to be a Radio Station Manager, but experience with the medium of radio, social media and video content is essential. You also don't necessarily need a degree or any formal media training.
Having empathy with your production teams is important for respect and being the best content director you can be. Having made mistakes in the past is also important, as it only makes you stronger too.
Experience with leading teams and projects is also essential. The more complex, lumpy, and difficult the experiences the better, so having some stories to bring to your present-day challenges is what it's all about.