6 Simple Ways to Jump-Start Your Emergency Fund
Many people find it easier to build on something that has its foundation already established.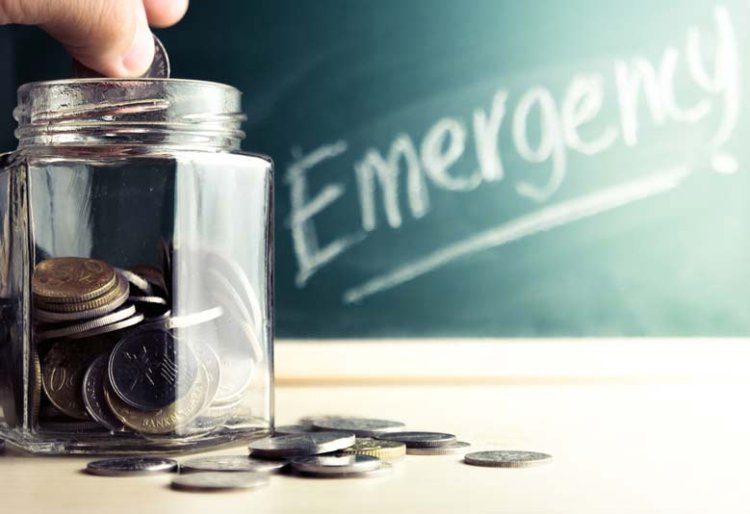 An image of an emergency fund. /FILE
An emergency fund is always at the heart of a strong financial plan.
Firstly, it is critical to keep on track with your financial goals, whether it is about budgeting, saving for retirement or trying to manage debt.
So when unexpected financial emergencies arise, having an emergency fund or lacking one can make or break your budget, yet that is the very mechanism that is supposed to help you attain your financial goals.
However, it can be challenging to set up an emergency fund if your income is limited, your expenses go beyond your healthy limit or you are saddled with debt. And unplanned debt can be detrimental especially if you do have the time to compare the loan options available to you.
An image of a bundle of notes. /FILE
In this article, we discuss ways to quickly get you started with your emergency fund:
Give Yourself a Turbo-Boost
Many people find it easier to build on something that has its foundation already established. Try to be aggressive at the start to be able to create a good base in your emergency fund.
Ksh20,000 can be a great starting point for an emergency fund account on which you can, afterwards, build slowly. It could also be Ksh5,000 depending on how much you are targeting to raise as the final emergency fund amount.
The idea is if you are trying to raise X amount, start by depositing a chunk of money into the account, e.g 10 per cent of that and then you can continue contributing smaller amounts until you reach your target.
This amount can take care of an emergency like a car repair, a hospital visit, school fees increase or when you are behind on rent and so on.
Clean It up and Cash It In
Look around your house or your property. Do you see anything that you have continued to stay with but seldom use? Why don't you sell those extra things that you have amassed over the years?
Go through your house room by room and post those things you want to sell online. Deposit the money gained from the sale to your emergency fund account.
Pick Up a Hobby
Take another look at your hobbies. Can you monetise one? Or should you get a part-time job? You can convert a hobby into a money-maker by taking a part-time job that involves your favourite activity.
For instance, if you have a passion for swimming you can offer swimming lessons. Maybe you like to exercise a lot– give exercise lessons at the gym near your place.
Those are just two of the many possibilities that can be exploited. Any income you will get from this should be directly deposited into your emergency fund.
Things to Keep In Mind
Saving isn't easy; if it were, everybody would have loads of extra money stashed away. Set goals both short-term and long-term for yourself and try as hard as you can to attain them.
Keeping your discipline while integrating money-saving strategies into your everyday lifestyle will assist you to accumulate your fund faster than you had expected.
The little changes that need to be effected to create an emergency fund savings account are worth the peace of mind that you'll have knowing that you'll be secure financially if an emergency were to occur.
Automate It
Sometimes we may deliberately decide to ignore responsibilities. Especially when life throws shade at us. During a crisis, we usually may not be the best versions of ourselves.
Because of this, we tend to forget or, even worse, ignore responsibilities. Today, we can't use that excuse anymore. Things have been automated.
Banks facilitate automatic savings - an avenue to pay your bills or program your savings automatically. This can help you not miss out on your savings commitment. You can now set a specific amount to be saved every month and automate it.
This way your fund will be well assured. It is advantageous this way because it takes away your conscious effort to save.
Don't have a savings account yet? It is always recommended that you first compare interest rates offered by savings accounts in Kenya to enable you to choose one that gives you the best interest rates while also allowing you the flexibility to withdraw whenever you want.
How to save money in Kenya. /FILE
Choose a Workable Amount
To prevent yourself from feeling overwhelmed by how much you have to save, don't look at the total amount. Instead, break it down into simple workable sums that seem achievable.
How much you'll save in the end will depend on what amount makes you comfortable. If you have other responsibilities that you are obliged to attend to like family to support, you might want to adjust it to make sure you have some room for other expenses.
The existence of your obligations shouldn't be ignored. However, you should start small; However small the amount may be, it will add up over time.
Cut Unnecessary Expenses and Save It
Are you going to the cinema to watch the latest movie so that you can catch up with what everyone is talking about? Do you take your car every time you want to go to the shop? These are things we do to make our lives easier or more pleasurable. But if they are cut out, we will be just fine.
If you cut them off and put the associated expenses into savings you will find yourself on the winning end.
Your daily mobile transaction charges, if added up, for example, can raise your funds rather than wasting them. You will thank yourself later for making the right decision.
But I am not saying you cut everything out. Find the right balance. You should find that specific expense that you feel you can reduce to help you build your emergency fund.
Embracing such a practice could change your spending habits for the better.
Intrigued? Cutting out unnecessary expenses and choosing to live with less is part of a minimalist lifestyle that has been growing in popularity over the last few decades.
WRAPPING UP
Don't stop. Mostly what happens after hitting your target is you stop saving. You usually stop along with the sense of accomplishment that you have finally done it!
After completing the milestone, continue with the expedition. Yes, you might have sufficient funds to cover any or all unexpected emergencies, but your improved savings habit should help you attain more financial goals. Think about another goal. It could even be a want; a car, a vacation, you decide.
Every step you take is very important when it comes to building an emergency fund. Small changes here and there can accumulate over time.
The little cutbacks in your expenditure can build up over time. If this does not inspire you, think about an emergency. What is more terrifying than that?
An emergency fund is always the choice in preparation for an emergency.
Try these tips, will you?
This article originally appeared on Money254. Money254 helps consumers and business owners to search, compare and apply for financial products in Kenya.