Al- Qaeda Boss Killed In US Drone Strike
Zawahiri was one of the key masterminds behind the 1998 bomb attack at the US Embassy in the Nairobi Central Business District (CBD)
A collage image of the aerial view of the 1998 Nairobi Bomb attack (right) and Al-Qaeda leader, Ayman al-Zawahiri (left). /COURTESY
Al-Qaeda leader, Ayman al-Zawahiri, who masterminded the 1998 US Embassy, Nairobi bomb attack that killed over 200 people, was killed on Sunday, July 31 by the United States (US) government.
US president Joe Biden announced in an address on Monday, August 1 that Zawahiri was killed in a drone strike in Kabul, Afghanistan.
"I authorized a precision strike that would remove him from the battlefield, once and for all," Biden announced.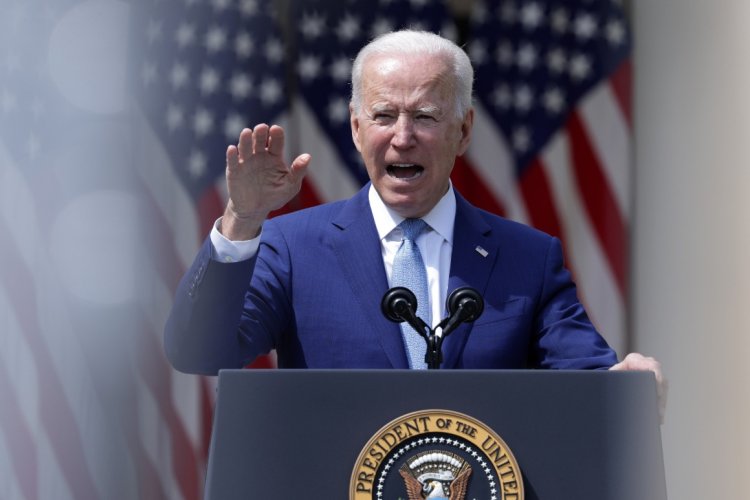 US President, Joe Biden. /POLITICO
The drone strike was ordered on Saturday, August 30 after he met with security advisors.
Biden added that the US would remain committed to hunting down terrorists that pose a threat to the American people and the people across the globe at large.
"Now, justice has been delivered and this terrorist leader is no more. People around the world no longer need to fear the vicious and determined killer.
"The United States continues to demonstrate our resolve and our capacity to defend the American people against those who seek to do us harm. We make it clear again tonight, that no matter how long it takes, no matter where you hide if you are a threat to our people, the United States will find you and take you out," President Biden said.
Details of the operation revealed that it was planned in May and June with multiple security agencies working to positively identify him.
"We identified Zawahiri on multiple occasions for sustained periods of time on the balcony. Zawahiri's family members were present in other parts of the safe house at the time of the strike and were purposely not targeted and were not harmed," US officials stated afterwards.
Zawahiri, an Egyptian surgeon who rose to become one of the most sought terrorists in the world, was one of the key masterminds behind the 1998 bomb attack at the US Embassy in the Nairobi Central Business District (CBD) which left over 200 people dead and more than thousands injured.
He is also named as the main orchestrator of the September 11, 2001 attacks on the US, which left over 3,000 people dead.
He took over leadership of the notorious terrorist group after its leader, the late Osama bin Laden, was killed in a raid in 2011.
The US government had set a Ksh2.965 billion ($25 million) reward for his capture but according to reports, Zawahiri enjoyed the protection of the Taliban who took over Afghanistan.
The Al-Qaeda boss served as Osama's personal doctor before taking his position after his death.
Ayman al-Zawahiri and former Al-Qaeda boss, Osama Bin Laden. /POLITICO
The attack comes a year after Biden gave the order to remove US soldiers from Afghanistan, which allowed the Taliban to quickly capture power.