Ben Pol Apologises To Anerlisa Muigai Who Told Him To Move On
He noted that he was doing so to share his experience of the marriage which he took responsibility for and did not intend to hurt anyone
Collage of Ben Pol and Anerlisa Muigai. /INSTAGRAM.IAMBENPOL.ANERLISA
Tanzanian singer Benard Michael Paul Mnyang'anga also known as Ben Pol has issued an apology to Keroche Breweries heiress and the Chief Executive Officer of Nero Water Anerlisa Muigai.
In a statement Ben Pol posted on Instagram on Monday, January 16, he expressed remorse regarding the comments he made about his marriage to the daughter of Nakuru Senator, Tabitha Karanja during an interview with Millard Ayo whereby he claimed that he did not enjoy being together with Anerlisa.
He noted that he was doing so to share his experience of the marriage which he took responsibility for and did not intend to hurt anyone, not even her.
Former couple Anerlisa Muigai and Ben Pol. /FILE
"I want to apologize for the things I said about my marriage during my series of interviews with Millard Ayo, which started broadcasting on the 13th of January, 2023. My intention was never to hurt but to share my experience of the marriage, an experience I take full responsibility for.
"I also wanted to articulate how it affected my mental health. However, I recognize that my words were hurtful to my ex-wife and I apologize to her and to the public," he wrote.
Ben Pol promised to share his experiences while creating awareness of mental health in a professional manner.
"While I do want to continue to talk about mental health and speak about my experiences, I will strive to do so in a way that is more mindful and more constructive," he concluded.
By the time of publishing, Anerlisa was yet to respond to Ben Pol's apology. This comes after she instructed the Moyo Mashine hitmaker to move on from her, stating that she has cut all ties with him.
Anerlisa, who previously asked her fans if she should open up about her past relationship on a poll, decided that she would keep quiet about it because it was not important to her.
"After a long calculated thought, I decided not to talk about my past relationship because I realised it's really not worth my time and I am better than that, but just to make something clear to Ben Pol, it's been two years since we separated, I am not your wife and clearly not your friend.
"Move on and stop hoping we will get back together. It will never happen. You know very well if I did an interview, I don't know where you will hide," she wrote.
In addition, she demanded that Ben Pol focuses on his life as well as revive what she claimed was his failed music career, advising him to venture into other matters if the music industry was not working out for him.
During the interview, Ben Pol expressed that their marriage was mostly about documenting their moves on social media to paint a picture of a happy union, yet it was not the case in reality.
This however angered Anerlisa who went on to expose screenshots of texts sent from Ben Pol to her, to which she did not respond, mainly trying to convince her to get back to him.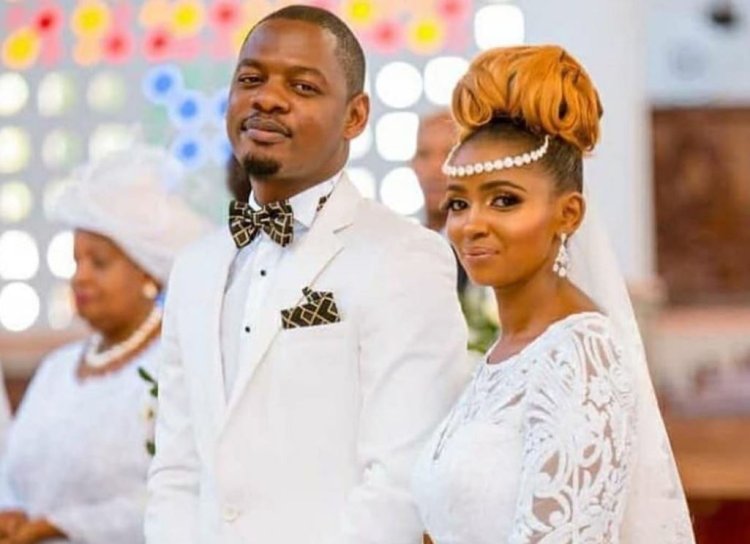 Anerlisa Muigai and Ben Pol during their wedding in May 2020. /FILE