I'm Neither Your Wife Nor Your Friend- Anerlisa Muigai To Ben Pol
Anerlisa urged the Moyo Mashine hitmaker to move on from her...
Collage of Ben Pol and Anerlisa Muigai. /INSTAGRAM.IAMBENPOL.ANERLISA
Keroche Breweries heiress and the Chief Executive Officer of Nero Water Anerlisa Muigai on Sunday, January 15 asked her former lover, Tanzanian singer Ben Pol, to desist from talking about her.
In a morning post on her Instagram stories, Anerlisa, who previously asked her fans if she should open up about her past relationship on a poll, decided that she would keep quiet about it because it was not important to her.
While marking two years since she filed for divorce from Ben Pol, Anerlisa urged the Moyo Mashine hitmaker to move on from her, stating that she has cut all ties with him.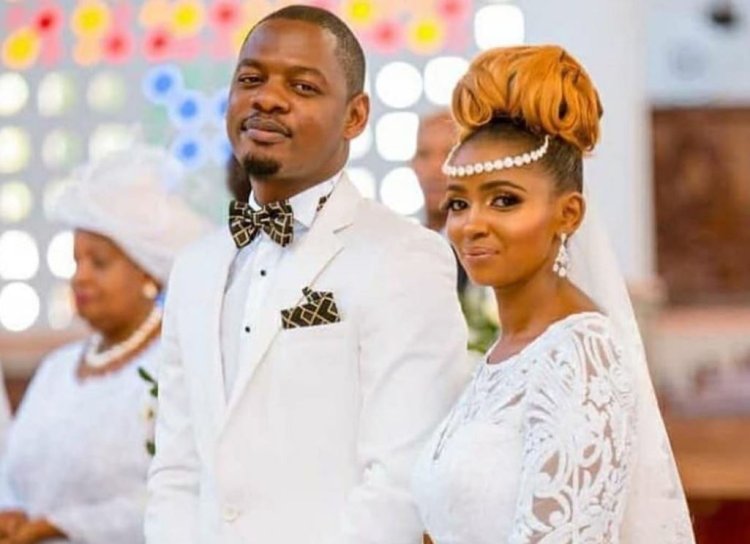 Anerlisa Muigai and Ben Pol during their wedding in May 2020. /FILE
"After a long calculated thought, I decided not to talk about my past relationship because I realised it's really not worth my time and I am better than that, but just to make something clear to Ben Pol, it's been two years since we separated, I am not your wife and clearly not your friend.
"Move on and stop hoping we will get back together. It will never happen. You know very well if I did an interview, I don't know where you will hide," she wrote.
In addition, she demanded that Ben Pol focuses on his life as well as revive what she claimed was his failed music career, advising him to venture into other matters if the music industry was not working out for him.
"So, to save you from embarrassment, keep any topics about me away from your mouth (even positives about me) and focus on your mental issues.
"My name can not be used every time you feel irrelevant or want to promote your songs. If the music career has failed, then look for a job or go back to school," she added.
Anerlisa on Saturday, January 14 unleashed screenshots of texts sent from Ben Pol to her, to which she did not respond to, mainly trying to convince her to get back to him. One of them seen by Viral Tea captured details of what seemed to be their last conversation over the Christmas period.
The messages had allegedly depicted the Moyo Mashine hitmaker expressing his heartfelt feelings towards Anerlisa during the festive season, admitting the changes that happened in his life after her exit.
While sharing a video of him decorating a Christmas tree, Ben Pol texted "I tried to decorate our Christmas tree, was thinking of you."
He followed it up with another, stating "Christmases are not the same" before yet another one that alluded to their marriage.
With the texts sent minutes apart from each other, Ben Pol confessed that he never married her over money and that he was at his lowest when the couple were together.
"And by the way (for my own peace) I want to let you know that I was never with you because of money, in fact during our relationship, it was the time that I was making the least money in my whole 12+ years career, but I was okay and I never complained about it.
"I loved the space and the idea that we were going to grow together," read more messages, to which Anerlisa never responded to.
During an interview with Millard Ayo, Ben Pol sensationally claimed that he did not enjoy being together with Anerlisa, despite their endless couple goal photos on social media during their relationship and into their marriage.
Screenshot of Ben Pol's texts to Anerlisa Muigai. /FILE