Grace Kerongo's New Role At Nation Media Group Revealed
Kerongo, one of The Star's top entertainment journalists, announced that she was leaving Radio Africa after 13 years.
Digital journalist, Grace Kerongo. /INSTAGRAM.HOTSECRETZ
Former Radio Africa Group digital entertainment journalist, Grace Kerongo, has officially announced that she has joined the Nation Media Group (NMG).
Taking to her social media platforms on Friday, August 5, Kerongo noted that she was appointed the news producer at the media house's digital news and entertainment website, Nairobi News.
A news producer is a professional who curates and manages stories and topics to be utilized in news production. He or she works with directors and journalists to ensure the content's production is adequately executed and distributed on time, meeting deadlines and ensuring consistent timeslots.
A photo of Nation Media Group. /BUSINESS TODAY
"There comes a time in your life when you have to choose to turn the page, write another book or simply close it." - Shannon L. Alder. I will be writing a new chapter in my career as I take a deep dive into all matters digital.
"This is an interesting space to get into. I'm excited as I take on a new challenge as a News Producer for Nation Media Group's digital asset Nairobi News. Here is to discovering this new frontier and conquering it byte by byte," she stated, accompanying the announcement with a caricature of her portrait photo.
Kerongo, one of The Star's top entertainment journalists, announced that she was leaving Radio Africa after 13 years.
Her colleagues surprised her with a farewell cake with the words "Will miss you Grace" inscribed on the icing.
"Here is to a tearful departure and to a new beginning. Thank you kind people for throwing me this intimate farewell cake cutting, speech giving, and tearjerking party.
"I will forever treasure it. And working alongside you all was memorable. Asanteni (Thank you all) and God bless you all," she wrote on Friday, July 22.
Kerongo began at The Star newspaper in 2009 as a columnist up until 2017 when she transitioned into digital journalism.
While at the same media house, she became a lifestyle editor for five years for both the newspaper and Mpasho news and entertainment website, which is also attached to the group. Her role included content creation and media monitoring to pick out emerging trends across various online platforms.
A Season of Media Signings
Meanwhile, NMG has been going around and raiding other media houses for top talent ahead of the busy coverage of the 2022 general elections set for August 9.
It had announced sports journalist Bernard Ndong, who left Citizen TV, having worked at RMS for 13 years. He hosted a new show dubbed The Big Signing which will cover local and international sports activities ranging from soccer, rugby, athletics, e-sports among others, especially with the start of the new English Premier League season tonight.
Citizen TV on its part compensated for the loss of Ndong, Raquel Muigai, Elphas Langat, Dorcas Wangira among others by raiding three media houses, with their star signing arguably being ex-K24 TV star Ayub Abdikadir.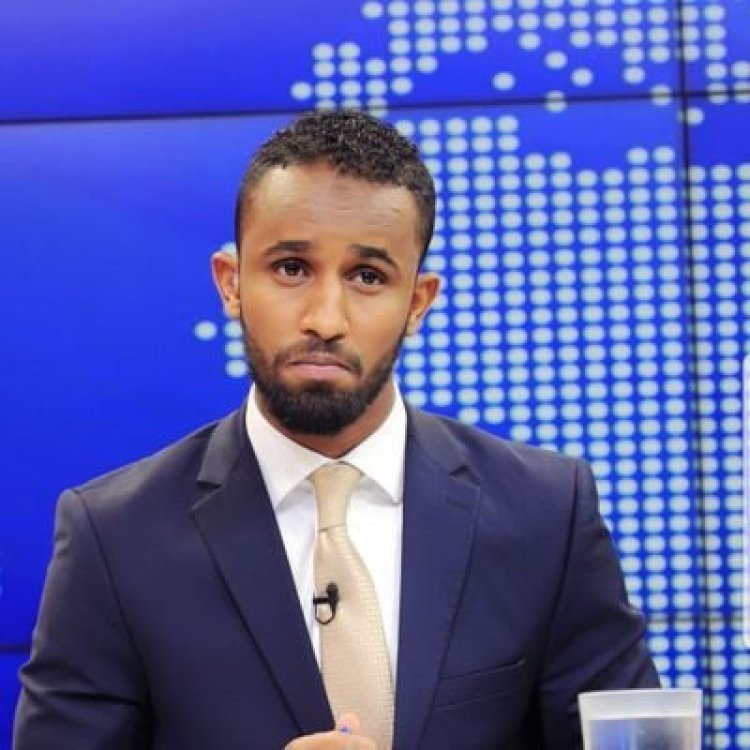 Newly-signed Citizen TV journalist, Ayub Abdikadir. /TWITTER
Viewers will be treated to Abdikadir's excellence, given that he shot to countrywide fame when he ripped into IEBC Chairman, Wafula Chebukati, and his CEO, Hussein Marjan after the commission awarded a tender to Dutch firm, Smartmatic elections company, which has been at the centre of controversy in polls in Uganda, the Phillippines and the US.
Other signings include Wilkister Nyabwa from CGTN, Serfine Achieng' from KBC and Mary Muoki, who was at Metropol TV.