Joe Ageyo Makes First Changes At Nation Media Group
The changes take effect immediately. Ageyo was part of recent changes that saw him replace...
NTV anchor, Joe Ageyo. /DAILY NATION
NTV's Joe Ageyo has made his first round of changes since he was promoted to the Editorial Director at Nation Media Group (NMG).
In an internal memo seen by Viral Tea, the famed journalist who joined the Twin Towers from Citizen TV appointed Bernard Mwinzi, formerly the Managing Editor of the Daily Nation, to the role of Managing Editor of Value-Added Content.
In this role, he will be responsible for driving the generation of multimedia investigative stories and value-added special reports for NMG's print, broadcast and digital platforms.
"He will also oversee all our vertical content (Health, Gender and Education) including the setting up of a Climate Change Desk for the Group. This role will be instrumental in transforming our content across the week, to respond to the changing needs of our audiences.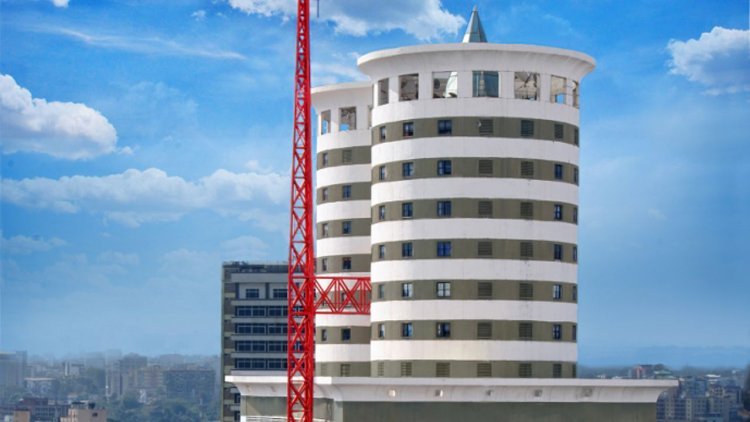 A photo of Nation Media Group. /BUSINESS TODAY
"In this role, he will be charged with coordinating a diverse team of content creators, drawn from all our platforms as an initial step in enhancing cross-platform content synergies," the memo on Monday, November 14 read in part.
Another change saw Pamella Sittoni, the former Executive Editor of Partnerships, moved to the Executive Editor of Daily Nation.
Her new role will see her tasked with deepening the content of the flagship newspaper and transforming it to meet versatile audience needs and will be expected to facilitate cross-platform collaboration and streamline the news operation to facilitate the newsroom integration project.
"During the implementation of the newsroom project, Pamela will also have oversight over ALL our print publications to ensure a smooth transition to our new workflows. She will continue to oversee the Partnerships docket until further notice," the memo added.
The changes take effect immediately. Ageyo was part of recent changes that saw him replace Mutuma Mathiu, who was demoted to the Consulting Editor (CE) and will support Ageyo on specific editorial projects.
Mathiu was on February 1, 2022, appointed as the new Editor-in-Chief as part of the redefinition of editorial leadership to reflect the increasingly more multi-platform and multi-national nature of NMG's editorial operations.
This was to ensure that he provides effective strategic editorial stewardship straddling journalism, commercial, technology and stakeholder management for all the Group's business units in Kenya, the region and beyond. He reported to the Group CEO.
Other changes include Monicah Ndungu who was appointed the Chief Operating Officer (COO) and Richard Tobiko as the Chief Finance Officer (CFO).
The position of Chief Commercial Officer (CCO) was however left vacant after it was newly created.
The changes also come amidst reports of mass firings within the media house giant following the restructuring of its managerial sector on Friday, November 4.
Newly-appointed Daily Nation executive editor, Pamella Sittoni. /FILE