MP John Waluke Released From Jail
Waluke on Friday, October 7 surrendered himself to the police as he was set to begin his jail term.
Sirisia MP, John Waluke. /THE STAR
Sirisia Member of Parliament John Waluke has been released from prison.
The lawmaker was released on Friday, November 18 on a Ksh10 million cash bail. This is pending an appeal he has filed of his 67-year jail sentence in a multi-million shilling corruption case.
Waluke on Friday, October 7 surrendered himself to the police as he was set to begin his jail term. He indicated that he was moving to the Court of Appeal to have his conviction- upheld by the High Court- overturned.
The High Court upheld the jail term after he was found guilty of abusing funds in the National Cereals and Produce Board (NCPB) scandal. He was ordered to pay Ksh1 billion or serve the jail term.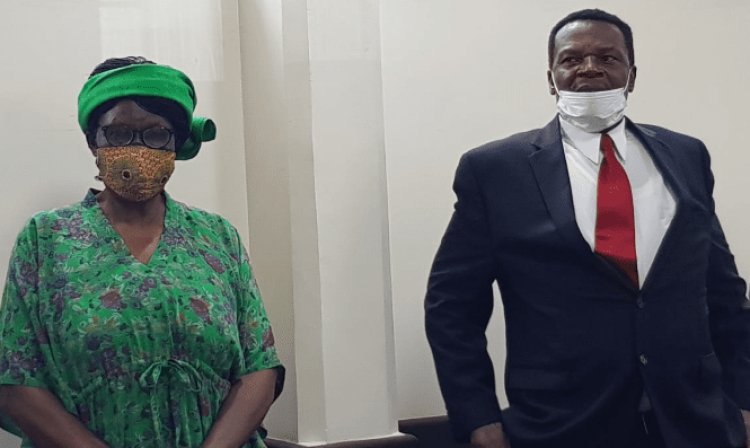 Sirisia MP John Waluke and his co-accused, Grace Wakhungu. /CITIZEN DIGITAL
The lawmaker was also facing the likelihood of losing his seat in the event he failed to pay the amount as ordered by High Court Judge Esther Maina on Thursday, October 6.
She dismissed his appeal whereby he contested a ruling where he was sentenced over the Ksh313 million corruption case involving the state corporation.
Judge Maina noted that the charges against him and his co-accused Grace Wakhungu before Chief Magistrate Elizabeth Juma proved beyond a reasonable doubt.
"The sentences were not excessive. They are within the law. Conviction and sentences affirmed," she ruled.
Initially, Chief Magistrate Elizabeth Juma sentenced Waluke to 67 years and his co-accused Grace Wakhungu to 69 years after they were found guilty of fraud practices.
They were the last surviving directors of Erad Supplies and General Contractors - a company which was put on the spot over a shady deal involving the supply of white maize to NCPB, leading to a loss of Ksh297 million within the parastatal.
The company was also accused of acquiring property worth Ksh13.3 million through fraudulent means.
Both Waluke and Wakhungu were allowed the option of paying fines in excess of Ksh1 billion each or serve their respective sentences.
The lawmaker would have lost his seat if he failed to pay the fine and a by-election, as a result, would have be held to replace him.
Article 99 (2) (g) of the Constitution states that a lawmaker is vulnerable to losing the seat if he or she is subjected to imprisonment of at least six months. This however applies if the MP in question has exhausted all forms of the possibility of appeal or review of the respective sentence.
The MP, who was out on appeal, secured re-election in the August 9, 2022, Sirisia parliamentary polls on a Jubilee Party ticket. He garnered 16,461 votes against FORD-Kenya candidate Nasiuma Wafula's 8,811 votes.
An image of the Court of Appeal buildings. /FILE