Reuters Takes 14 Minutes Fixing Blunder Giving Raila 44 Million Votes
The London-based media house with bureaus around the world is not the only international media house keenly following the business end of the tallying of the presidential votes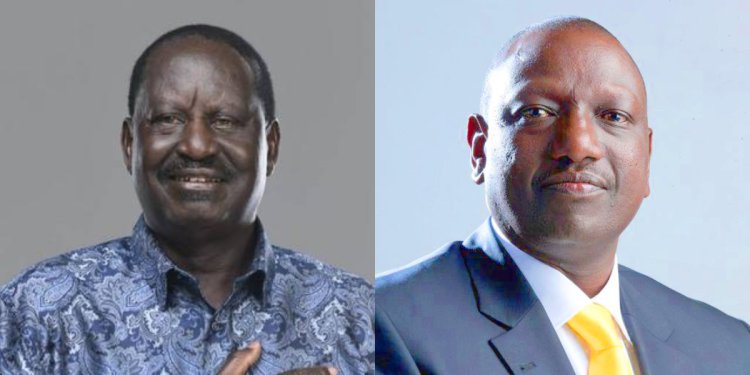 Raila Odinga and Deputy President William Ruto. /VIRALTEAKE
International media house, Reuters, has denied reports that its Kenyan presidential votes tallying system was hacked.
Kenyans keenly following the live presidential results tally on Friday afternoon, August 12 swiftly noticed an error on its platform, being broadcasted on Google, which revealed that Azimio la Umoja candidate Raila Odinga was leading with over 44 million votes.
Deputy President William Ruto followed in second with almost 5 million votes. In a statement, the Reuters Press Team admitted that the blunder was as a result of human error.
A screenshot of the Reuters presidential tally showing Raila Odinga ahead with 44 million votes. /KENNEDY WANDERA
They took not more than 14 minutes to fix the error as soon as they noticed it and issued an apology.
"Some incorrect data briefly appeared in our live feed to Google of results from the Kenya election as a result of human error in data entry.
"This was corrected within 14 minutes, as soon as we became aware of it. We apologise for the mistake and have taken steps to address it," the team stated.
Social media users had insinuated that the search engine's portal which contained the Form 34Bs was compromised
"Just to confirm that the Google portal collating form 34Bs was just hacked. Interestingly, whoever hacked it put an impossible figure for Odinga - perhaps to highlight the weaknesses of the digital system.
"Correction - We don't know this was hacking. Could have been a data entry error. Need more information," Nic Cheeseman tweeted
The London-based media house with bureaus around the world is not the only international media house keenly following the business end of the tallying of the presidential votes ahead of the official announcement by the Independent Electoral and Boundaries Commission (IEBC).
The British Broadcasting Corporation (BBC) is also doing its own tallying, and both media houses have been using the Form 34As and 34Bs uploaded onto the IEBC portal.
Viral Tea has learnt that Kenyan media houses which were tallying their presidential results individually and on a provisional basis had backed off to avoid accelerating anxiety amongst Kenyans ahead of the announcement.
IEBC earlier on dismissed fears that its systems can be compromised following disinformation spreading on social media about the vulnerability of its voting technology.
"There is disinformation spreading that the results portal has been compromised. We would like to assure the country that nothing like that has happened. We anticipated that people will try to hack our systems and put in place measures to secure it on all levels," CEO Hussein Marjan stated.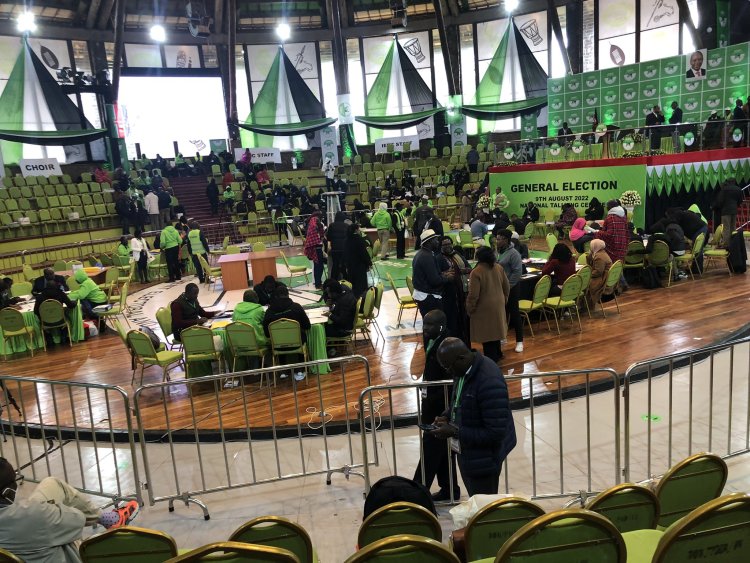 Ongoing verification process at the Bomas of Kenya. /MARTIN WACHIRA.TWITTER