Ruto To Take 5 Million Kenyans Out Of CRB By November
Ruto revealed that the decision to eject Kenyans from the negative CRB listing is important because Kenyans have been blocked from borrowing loans to sustain themselves.
President William Ruto giving his speech at State House on September 27, 2022. /WILLIAM RUTO
President William Ruto has announced that up to five million Kenyans will be taken off the Credit Reference Bureau (CRB) blacklist by the start of November.
Speaking on Wednesday, September 28 at a joint presser between two local banks and a mobile network provider at Norfolk hotel, Ruto revealed that the decision to eject those Kenyans from the negative CRB listing is important because Kenyans have been blocked from borrowing loans to sustain themselves.
In addition, they have been exposed to shylocks that the Head of State accused of exploitation.
He was in support of a plan by credit providers and stakeholders to provide a graduated mechanism instead of the blacklisting mechanism currently in place which has caused nightmares amongst Kenyans.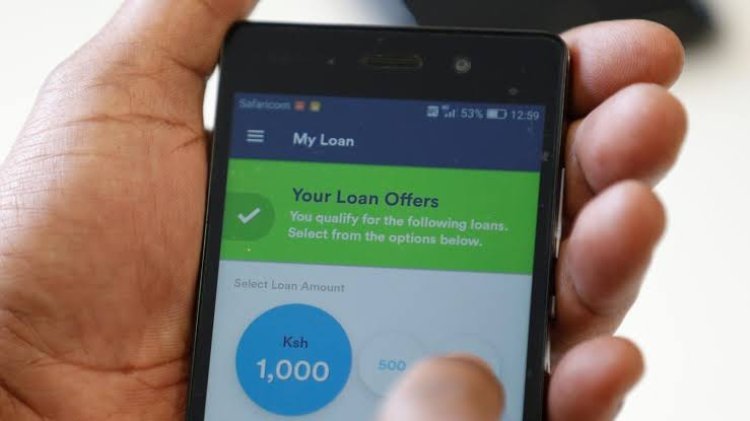 A person using a mobile loan app. /KENYAN WALLSTREET
"I'm very happy that between 4-5 million Kenyans will, by the beginning of November. be out of the CRB blacklist. This is very important because these Kenyans have been excluded from any formal borrowing and have been left at the mercies of shylocks that exploit them," he said.
The Head of State however noted that he was not against credit listing platforms but added that they would work together to provide a platform that favours all stakeholders and does not sideline a section of people.
"The government is not against credit listing. In fact we support CRBs as a mechanism. What we are asking is we don't want credit listing to be all-or-nothing. We want it to be a platform where everyone is doing their best. Instead of people being in or out there is a credit rank where people can rise," he stated.
"Instead of blacklisting, we can have a graduated mechanism. That happens even when we borrow money from IMF so it is a positive development for Kenyans."
He instructed Cabinet Secretary nominee for Treasury, Njuguna Ndungu and his ICT counterpart, Eliud Owalo to work with other stakeholders to develop a product where the hustler can also get credit at a single-digit interest rate.
"The assignment I give them is to work with you and develop a product where a hustler can also have access to credit at a single-digit interest rate and I am willing to work with you in a public-private partnership so that we can mitigate some of the factors that come in lending to that category of Kenyans."
"This means that the common mwananchi can double or triple their interest rates. This is the future we're looking at. In this space, we should also find the model that encourages savings. Borrowing functions best when we have savings," he added.
Ruto also lauded the telco's move to slash loan interest rates for its overdraft facility, Fuliza, by 50 per cent, which will take effect from Saturday, October 1, 2022. This is a move that will give a majority of Kenyans an opportunity to have flexible arrangements in their financial requirements.
In addition, customers will enjoy Fuliza free of the daily maintenance fee for transactions below Ksh1,000 and below three days.
"Fuliza is addressing a certain category of borrowers in the short term. You need to think about other instruments and other facilities that should be able to take care of longer-term borrowers," the President however recommended.
Customers who drawdown between Ksh100-Ksh500 will be charged a three per cent daily maintenance fee, down from the current five. The overdraft facility was introduced by the three entities in 2019.
During his inauguration speech on Tuesday, September 13, Ruto revealed that his administration will take measures to drive down the cost of credit, starting with shifting the CRB framework from its current practice of arbitrary, punitive and all-or-nothing blacklisting of borrowers, which denies borrowers credit.
"We will work with Credit reference bureaus on a new system of credit score rating that provides borrowers with an opportunity to manage their creditworthiness. This will eliminate blacklisting," he said.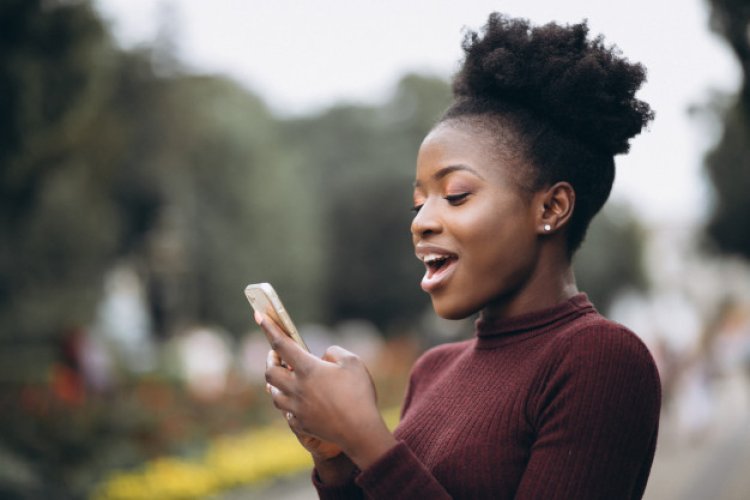 A woman on her phone. /FILE