School Fees Are Not Going Up In January Just Yet- CS Machogu
A circular from the Ministry of Education had revealed that the fees would go up from January as a result of the government putting an end to school fee subsidies for public secondary schools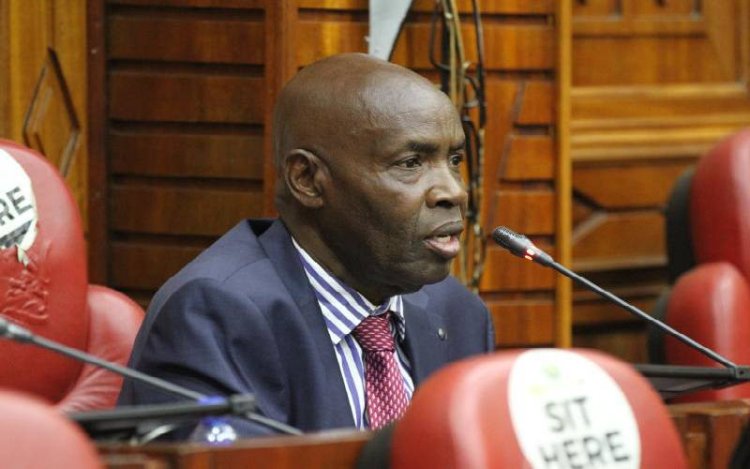 Education CS nominee Ezekiel Machogu in Parliament. /STANDARD DIGITAL
Education Cabinet Secretary Ezekiel Machogu has clarified reports regarding the looming hike in school fees beginning January 2023.
Speaking in Wajir County on Wednesday, November 23, Machogu noted that the government was not intent on changing the fee structure for public secondary schools which would have left parents with more pain in their pockets.
The CS noted that they would reverse the fees to the rates before the outbreak of the COVID-19 pandemic in the country from January 23, 2023, when the school calendar is expected to go back to normal.
"We have not changed the school fees and if it is to be done, there is to be another task force and Kenyans know that we have a presidential working team (Competency-Based Curriculum taskforce) which is moving around the country," he stated.
"As of January 23, we will have three terms the way it used to be before the fees structure remains the same as that of two years ago."
The CS however did not dispel the likelihood of future fee increments, noting that this would involve the creation of a task force that would evaluate and collect reviews from stakeholders before it is implemented.
"Anybody saying the figure has been changed, that is not here in Kenya. Changing school fees would need another task force," he noted.
A circular from the Ministry of Education had revealed that the fees would go up from January as a result of the government putting an end to school fee subsidies for public secondary schools, meaning parents with children in those schools would have had to carefully plan their budget during the upcoming festive season.
Students in national and extra-county schools would pay Ksh53,554 from the current Ksh45,000, a difference of Ksh8,554.
Those with children in public secondary schools outside the towns of Nairobi, Mombasa, Kisumu, Nakuru, Nyeri, Thika, and Eldoret would pay Ksh40,000, up from Ksh35,000, a difference of Ksh5,000.
The subsidy that was to be abandoned by the government had revealed that Ksh19,053 was to go to boarding equipment and stores and a top grant of Ksh12,510 to cater for assertive devices and any other additional personnel needed.
The new guidelines were written to all county directors of education and signed by early learning and basic education PS Julius Jwan.
Previously, the government had subsidised the fee parents were paying in the 2021/2022 school calendar, under the guise that the calendar year had 30 weeks instead of the usual 39.
PS Jwan reversed the school calendar to pre-COVID-19 periods but for 2023, there will be longer weeks. The calendar was altered in 2020 by former Education CS, George Magoha as the pandemic ravaged the country.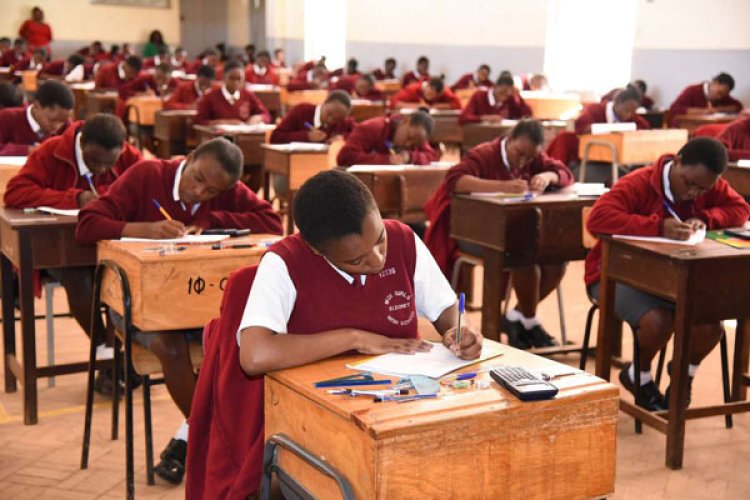 KCSE students doing their exams. /FILE