Viral Video Of Raila Defending GMOs After Shaming Moses Kuria's Remarks
Raila was responding to Trade Cabinet Secretary (CS) Moses Kuria's remarks on GMOs and a revelation by the CS that...
ODM Party leader Raila Odinga during the launch of the book 'Stronger Than Faith' by Oduor Ong'wen at the National Museum of Kenya on October 5, 2022. /DAILY NATION
Former Prime Minister Raila Odinga was on Sunday, November 20 called out on social media after an old clip of him defending Genetically Modified Organisms, better known as GMOs went viral.
Odinga in a statement termed a decision by President William Ruto's administration to lift the ban on GMOs as a betrayal to Kenyans and that the president is serving the interests of other countries against his own.
"We consider the decision to lift the ban on GMO foods and their importation a betrayal to our country. On this, the Ruto administration is not working for Kenya. He is being a puppet, working for the foreign nations and their multinationals against our interest as a nation," Odinga said.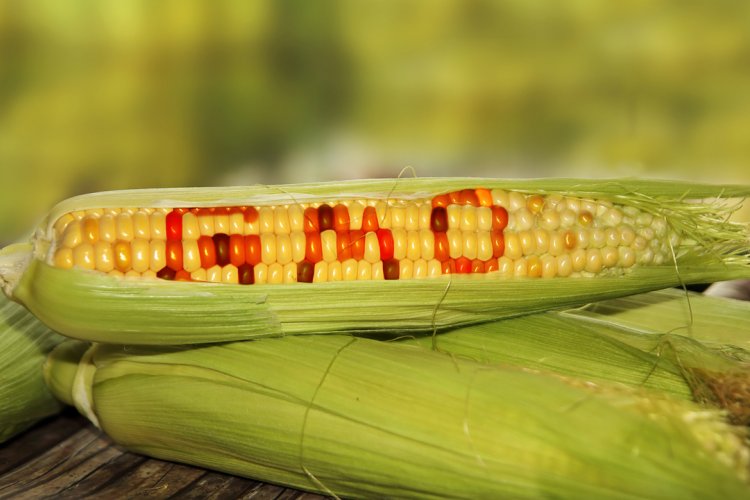 An image of GMO maize. /FILE
He called upon the United Democratic Alliance (UDA) regime to reverse the ban on GMO foods until Kenyans debate on the matter.
"Ruto is not working to promote Kenyan research work in Kenyan universities, colleges and institutions. He is working to promote foreign biotechnology institutions abroad.
"We call upon the UDA regime to immediately reverse this decision on GMO foods until Kenyans have a robust debate on the matter," he added.
Twitter user Kiprono shared a 2011 KBC news report featuring Raila's address to Parliament on August 3, 2011, in his capacity as Prime Minister, where he defended the GMO maize by saying even Parliament had passed the Bio Safety bill.
He noted that even though the said food was injurious to human health, advanced economies like America would not have allowed its citizens to partake of it.
"Embrace science and remember, Mr Speaker, that science is moving on. Conservatism will kill innovation.
"The countries I've mentioned here are fairly civilised and advanced countries. They'll not allow their own population to consume GMO food if it is harmful," he said at the time.
He urged the August House not to create fear amongst Kenyans, with various agencies at the time donating food to those ravaged by drought.
Raila was responding to Trade Cabinet Secretary (CS) Moses Kuria's remarks on GMOs and a revelation by the CS that Cabinet had deliberately made a decision to allow imports, which sparked condemnation across the country.
"We have so many things that can kill us in the country. Being in this country, you are a candidate for death.
"And because so many things compete for death, there is nothing wrong with adding GMOs to that list. That is why we have deliberately allowed GMO until we are satisfied that we have enough maize, the staple food," Kuria stated on Thursday, November 17.
Watch the video:
When i hear Raila oppose the GMO i just laugh and I don't blame, it is just the side of politics that he is at at the moment. Find your own facts on GMO, don't follow politicians views. pic.twitter.com/tcSY4gNcM9

— KIPRONO (@Onorpik) November 20, 2022