Emotional Post By Comedian Nasra Yusuf After Losing Unborn Child
She termed it as the most painful ordeal in her adult life and even made worse by...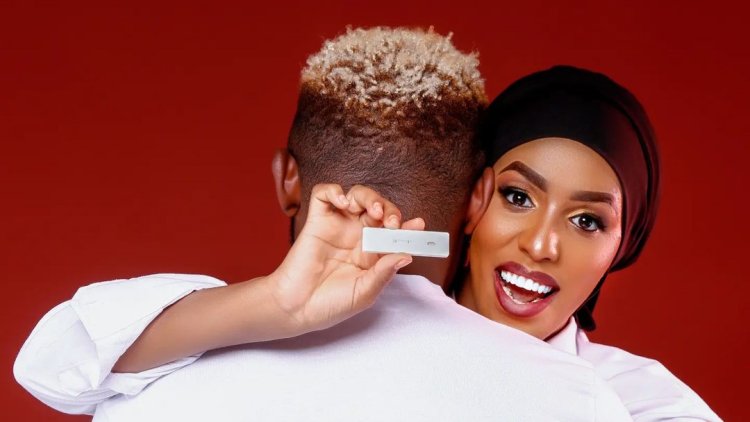 Churchill show comedians Nasra Yusuf and husband Director Rashid when announcing her pregnancy with their first child. /INSTAGRAM
Churchill show comedian and content creator Nasra Yusuf and husband Director Rashid have lost their unborn child.
Almost a month after her announcement that she was expecting her first child with Rashid, Nasra penned a heartbreaking social media post on Monday, July 4 regarding her loss.
She termed it as the most painful ordeal in her adult life and even made worse by the fact that she lost the baby before she even met him.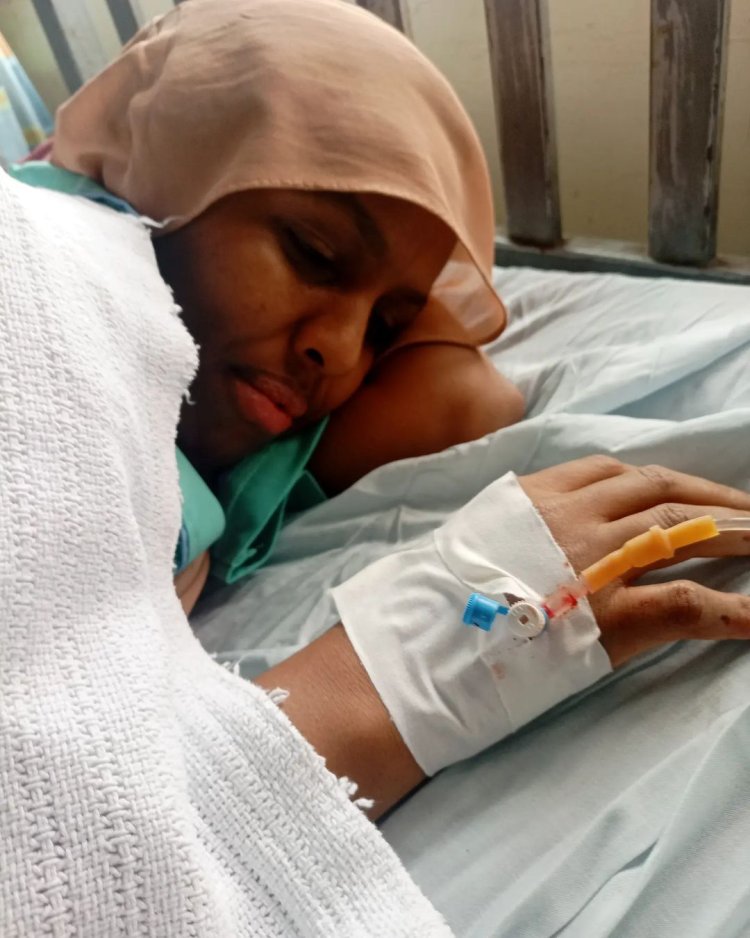 Nasra Yusuf lying on a hospital bed after losing her unborn child. /INSTAGRAM
"Loosing my little angel before I even met him/her makes it even harder to process I was way too excited for this journey, I had everything, from the name, to the sort of life he/she would have all figured out in my mind..ooh how I wish I just saw your little face my baby," she described.
She nonetheless expressed gratitude to her husband for supporting her through this tough time; through trials and tribulations.
Nasra added that the baby was loved not just by herself but also by her husband, friends and family.
"And finally they say everything happens for a reason and I do agree, because, during this difficult process, I got to see what kind of a man I was really married to…manze. This man was broken, I'd never seen him that sad, but still, he chose to be strong for me, comforting me when he also needed to be comforted and going above and beyond to ensure that I got the best treatment…
"His constant reassurance that "babe Niko hapa (I'm here), we will go through this pamoja and tutakuwa sawa pamoja "meant a lot..hey babe, I appreciate you more now and I love you more now, and I'll always choose you above anyone and anything, I always have and I always will," she added.
News of Nasra's pregnancy with Rashid had sent shockwaves throughout social media and subsequently, a wave of congratulatory messages from friends and fans of the duo.
"This is the happiest I have been in a long time. I'm in love with a human I haven't met yet... Can't wait to meet you my baby, imagine having a child with the Love of your life. I love you, director Rashid," she wrote on Monday, June 13.
The two tied the knot on April 25, 2021 after they were engaged on February 18 of the same year.
Coincidentally, they are both comedians of the Churchill show. They first met during the show's Top Comic in 2018.
During a past interview with Daniel Ndambuki alias Churchill, Nasra revisited a scenario whereby her parents were ready to marry her off to an older man - while she was still quite young.
"My father had decided to marry me off, and so he brought an elderly man home. I could see white hair on his head. My mother asked me to persevere, arguing that the elderly man had only a few years to live," she stated, adding that she refused and chose to pursue success and her dreams.
Comedian Nasra Yusuf and husband Director Rashid. /FILE