I'm Worth More Than Musalia Mudavadi- KRG The Don
KRG's wealth and source of the same leave many talking given that he is open with his music but discreet with his financial income
Rapper KRG The Don. /FILE
Kenyan rapper KRG The Don has claimed that his net worth is Ksh5 billion, which is more than each of the 24 Cabinet members sworn into office after nomination by President William Ruto.
In an interview with TV47 on Dr Ofweneke's show, the Kairetu singer whose real name is Kiragu Kimani revealed that he is almost closing in on the gigantic net worth.
However, he did not disclose the source of his wealth, as has been the case with President Ruto's CSs who were grilled by Members of Parliament (MP) in the National Assembly regarding their net worth, considered a requirement for anyone taking up the office.
Many view KRG as a musician, and as such, they questioned the source of the amount of money he claimed to have possessed.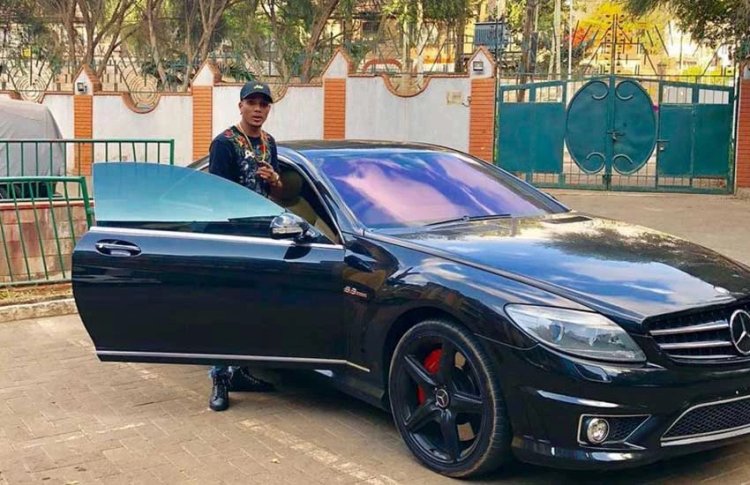 KRG The Don showing off his Mercedes Benz in 2019. /STANDARD DIGITAL
"I think I am approaching Ksh5 billion, there's money in this world," he stated. His alleged net worth is Ksh1 billion more than Prime Cabinet Secretary (CS) Musalia Mudavadi who is the highest valued member of the Cabinet at around Ksh4 billion.
KRG's wealth and source of the same leave many talking given that he is open with his music but discreet with his financial income as he drives top-of-the-range vehicles.
During the same interview, KRG disclosed that he made his first Ksh1 million at just 17 years old, stating "That was in 2008, I was 17 years."
However, when pressed further by Ofweneke on how much he earns from his music, he responded by saying that he makes his songs out of fun and passion and likened the matter to a beautiful woman who does not have to wear makeup to appear beautiful.
KRG added that he had wealth even before he did music hence the value he gets from it is peanuts compared to what he makes from his other businesses.
"The secret of making money is first dependent on the level of hunger for the money you have, it depends on what you want in your life and how much you want to achieve in life," he advised.
Despite maintaining his secrecy on how much he makes, he revealed in a past interview with The Standard that he runs a number of businesses ranging from transport to construction to tours, among others.
"My money comes from business. I am into construction. I have a company called Kilions Group that builds roads and buildings together with my partner.
"I also have a tour and travel business called Taraja Safaris where we do ticketing, safaris, and car hire. I also have a transport business under the Wallstreet Corporation that runs the business of commercial lorries like trailers and tippers. I have other investments too" he said at the time.
According to him, he became a millionaire from lending money to other students while in Kampala, Uganda, and also from selling clothes to his friends.
"My dad used to give me a lot of money, he used to give me like Ksh150,000 and I only needed Ksh40,000. I was keen and used it wisely. I studied in Kampala and clothes are cheaper there. So, I would also bring clothes to my friends and as time goes on, I was already a millionaire," he said.
KRG The Don outside his palatial home. /FILE