How To Check KCPE 2022 Results Online & Via SMS
Machogu revealed that at least 1.2 million pupils sat for the exam that started on November 18, 2022.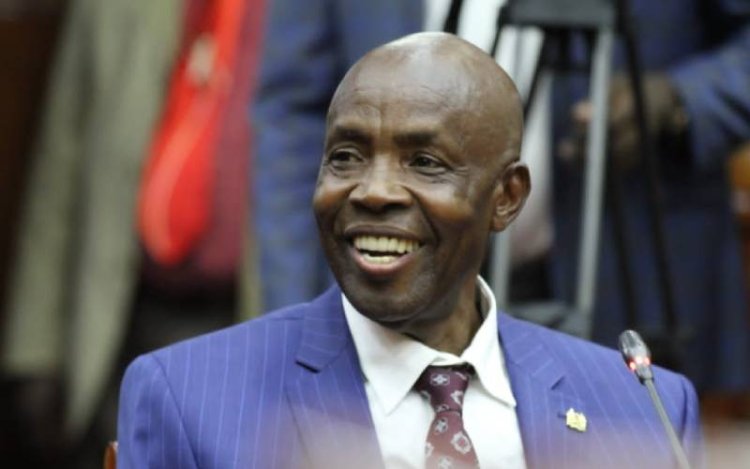 Education CS nominee Ezekiel Machogu in Parliament. /STANDARD DIGITAL
Education Cabinet Secretary Ezekiel Machogu has released the 2022 Kenya Certificate of Primary Education (KCPE) results.
Speaking at Mtihani House on Wednesday, December 21, Machogu revealed that at least 1.2 million pupils sat for the exam that started on November 18, 2022.
They sat for the exams in over 28,000 exam centres, after which over 7,000 examiners were involved in the marking exercise, complemented by optical recognition machines.
Students in an examination room. /FILE
The candidates were tested on the following subjects: English, Mathematics, Kiswahili, Science and Social Studies with the addition of Composition and Insha for English and Kiswahili.
How To Check The Results
Candidates and parents can access the results through the Kenya National Examinations Council (KNEC) website or SMS platforms.
For SMS, send a text with your Index Number to 20076, and you will receive a text message from KNEC with your results after a short while.
Ensure that you have enough airtime before sending the SMS. The cost of sending an SMS to check KCPE results is Ksh25 per SMS on all mobile networks.
It is worth it to note that the system will be accessible on the official release date.
For online, you can also view your KCPE results online by visiting the KNEC website and entering your Index Number.
How To Check:
KNEC website (https://www.knec-portal.ac.ke/) and log in using your candidate number and examination year as your username and password.
Click on the "ONLINE- RESULT-SLIP" tab.
Select "KCPE" from the drop-down menu.
Enter your Index Number and click "Login."
Your KCPE results will be displayed on the screen.
The results can be printed through the online portal at one's convenience.
Parents can also check for their children's results through the county education offices and their respective schools.
This is because with one million pupils having sat for the exams, getting the results with the aforementioned methods will take time.
Machogu released the results shortly after presenting them to President William Ruto at State House, Nairobi.
On his part, KNEC Chief Executive Officer, David Njengere noted that the examinations ran smoothly, noting that there was no major malpractice was reported during the examinations.
"This KCPE is the second last in the series of examinations at the Primary level, as Kenya phases out the 8-4-4 system of education.
"KNEC remains committed to delivering credible examinations and upholding integrity in the certification process," he stated.
Education CS Ezekiel Machogu with President William Ruto. /FACEBOOK.WILLIAM RUTO