Story Of Ship With 10,000 Tonnes Of Imported Maize Bound For Mombasa
This comes a day after CS Kuria said that the government will not subsidize the consumption of maize...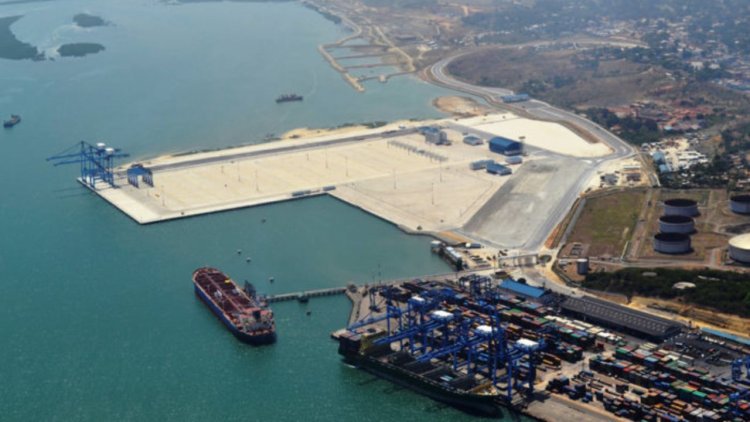 Aerial view of the Port of Mombasa. /FILE
Questions have surfaced regarding 10,000 tonnes of imported maize set to dock in Kenya on Tuesday, November 22.
A report by the Business Daily indicated that the ship transporting the maize was cleared to enter the Port of Mombasa even before an official gazette notice is issued by Trade Cabinet Secretary Moses Kuria. Manifest from the Kenya Ports Authority (KPA) indicated that the consignment is onboard an African Merlin vessel.
The KPA said the maize docking today is white but did not give details on whether or not the consignment was genetically modified as the government gave the green light for the importation of Genetically Modified Organisms (GMOs).
A picture of maize and its products. /FILE
"We will check the details once the manifest is confirmed through customs tomorrow (today)," said KPA corporate communications office.
KPA was also yet to identify who imported the maize to the country or when the importation process began. Details of where the maize was shipped from were not disclosed.
"So CS Moses Kuria announces the state will allow the importation of 10 million bags of GMO maize. In one week, even before a gazette notice is published, ships with GMO maize dock in Mombasa. Cartels in cahoots with the state at work," claimed Azimio la Umoja spokesperson Makau Mutua.
This comes a day after CS Kuria said that the government will not subsidize the consumption of maize, and instead pay for its production via fertilizers and other inputs and that it will not buy the product directly or indirectly other than for Strategic Reserve.
The CS went on to accuse a section of farmers in the country of deliberately hoarding the product and refusing to sell their maize to local millers.
"It is estimated that farmers are sitting on 20 Million bags of Maize. Let them release it to the Millers," he stated.
Kuria highlighted that farmers are expected to harvest 20 million bags of maize in two weeks, which would offer a cushion to the supply of the staple food at a time the country is grappling with the ravaging effects of drought.
He further noted that he would release a gazette notice to allow millers and everyone else to import the maize for six months.
"The gazette notice we will release today will open up the market to millers and anyone to import Maize duty-free for 6 months. The government will not import any maize," he noted.
Trade CS Moses Kuria speaking at Strathmore University on November 17, 2022. /TWITTER.INDUSTRYKE