Juliani's Tweet Appealing For Support For His Child Raises Eyebrows
Kenyans had also wondered whether his account was hacked
Juliani and Lillian Nganga. /FILE
Musician and rapper Julius 'Juliani' Owino left Kenyans confused after sharing two statements on Wednesday, September 21, one of them asking for financial support for his child.
Taking to Twitter, the Utawala hitmaker had appealed to Kenyans to raise funds for him to take care of his child, even providing a means of mobile money transaction to make their work easier.
The statement was believed to be a response to a critic who called him a struggling rapper suffering with raising his child with former Machakos County First Lady, Lillian Nganga, who is also his wife.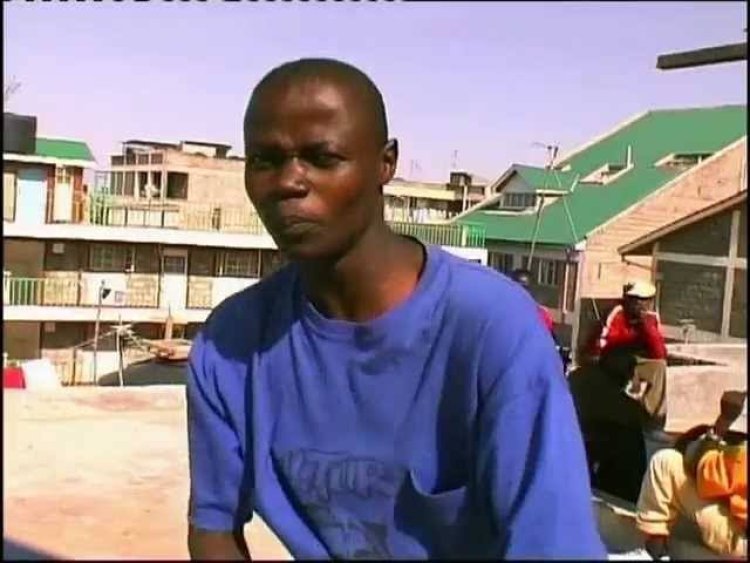 An old photo of rapper Juliani. /TWITTER
But it was the subsequent statement which left Kenyans confused as to whether his financial appeal was real or had a tone of sarcasm.
"Wase! Nikubaya niko broke! mtoi anahitaji pampers (Guys, things are thick, the baby needs diapers). Please send money. Chochote unaeza itasaidia (Whatever you can will do). Yours truly, Struggling rapper/entrepreneur," read his first statement.
"Please treat this message with contempt like the rest that keeps coming your way. Never believe what's online," read the second.
Kenyans had also wondered whether his account was hacked, as has been the habit with some prominent accounts on Facebook, which is a rare case on Twitter.
Nganga on her part had responded to the alleged critic with "Just seen some shallow story that y'all trying to drag me into. For sure y'all don't get tired, go ahead. Let me proceed with my day with my little boy."
Juliani is a singer who has never shown any sign of being broke owing to his career that pays a lot of money.
Nganga has investments worth millions of shillings, including a hotel she co-owns with former Machakos Governor Alfred Mutua, thus the two are financially capable of taking care of their children, even as individuals.
The rapper had disclosed to Presenter Ali on Wednesday, August 10 that he was pleased with his newfound experience as a father of his son, which is different from when he was raising his daughter.
He noted that the couple had welcomed the newborn a few days before. He wanted to keep the good news a secret from the public eye until he was ready to announce it.
"I have two children. A girl and a boy. I welcomed a baby boy recently with Lilian Nganga."
"I did not want to say much about it but we got a baby so I am a father of two. The truth is as a father to a baby boy, you are not involved as much," he said.
It is worth it to note that Juliani has a first-born girl, Amor, whom he welcomed with actress Brenda Wairimu.
The couple tied the knot at a private wedding in Paradise Lost, Kiambu on February 2, 2022. The guest list had less than 50 people, including close family and friends.
A private wedding between Juliani and Lillian Nganga that took place on February 2, 2022. /FILE