Willy Paul's Song With Jovial Deleted From YouTube
A copyright claim refers to either a copyright removal request or a Content ID claim, which are two different ways to assert copyright ownership on YouTube.
A collage image of Jovial and Willy Paul. /VIRALTEAKE
UPDATE: Musician Willy Paul has announced that his latest song with Jovial has been restored on YouTube, barely a day after it was deleted.
He however did not give a reason for the return following a copyright infringement claim allegedly filed by musician King Jones.
"I serve a living God, my God loves me so much. Finally, the song Lalala is back on YouTube but not trending...keep streaming the song fam and let the devil know that I am protected by the blood of Jesus and still here to stay. This is a very beautiful song that everyone should at least try and listen to," wrote Pozze.
He further attached a video of a man crying over the return of the song on YouTube, whose origin could not be identified, in a rallying call for fans to watch the music video.
Spot checks by Viral Tea revealed that the song was restored on the streaming platform. Pozze now has more than 1 million subscribers, the third artist in Kenya to accomplish the milestone after fellow musicians Otile Brown and Bahati.
Nairobi-based musician and songwriter Willy Paul has been handed a big blow after his latest song with Jovial was pulled down from YouTube.
Spot checks by Viral Tea on his YouTube channel revealed that the song dubbed Lalala was deleted owing to a copyright infringement claim.
A copyright claim refers to either a copyright removal request or a Content ID claim, which are two different ways to assert copyright ownership on YouTube.
The song was uploaded on the video streaming platform on Friday, September 30 and had already amassed over 5,000 views before it was deleted.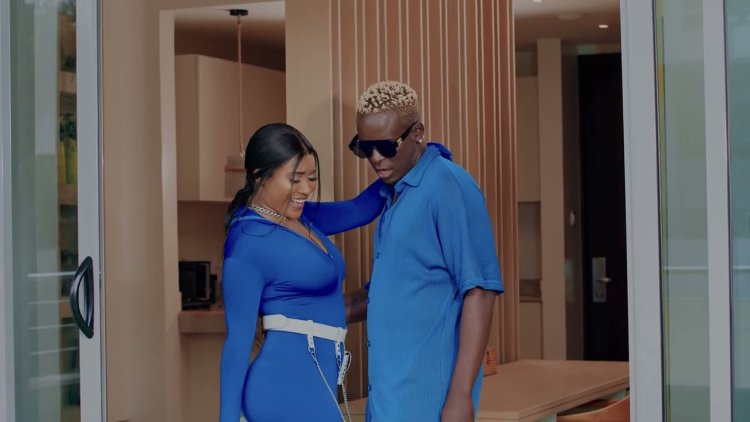 Willy Paul and Jovial dancing with each other in their latest music video. /INSTAGRAM
A musician identified as King Jones alleged that Pozze had picked part of his music and reproduced them into his new song.
Why Does YouTube Delete Videos with Copyright Claims?
If any copyright owner finds their copyright-protected content on YouTube without their authorization, they can submit a copyright removal request, also known as a "takedown notice" or simply a "takedown". It is a legal request to remove content from YouTube due to alleged copyright infringement.
Some copyright owners use Content ID, a tool that automatically scans YouTube for copyright-protected content. When Content ID finds a match, the matching content gets a Content ID claim and what happens to the matching content depends on the copyright owner's Content ID settings.
When your content is removed due to a copyright removal request, a copyright strike is applied to your channel.
"If you get a copyright strike, it means that a copyright owner submitted a complete and valid legal takedown request for using their copyright-protected content. When we get this type of formal notification, we take down your video to comply with copyright law.
"A video can only have one copyright strike at a time. Keep in mind that videos can be removed from the site for reasons other than copyright," YouTube explains in part.
There are three ways to resolve a copyright strike:
Wait for it to expire: Copyright strikes expire after 90 days. If it's your first strike, you'll need to complete Copyright School.
Get a retraction: You can get in touch with the person who claimed your video and ask them to retract their claim of copyright infringement.
Submit a counter-notification: If you think your video was removed by mistake or qualifies as fair use, you can submit a counter-notification.
Pozze wrote and arranged the song under his record label Saldido International Records. Teddy B was in charge of making the beats as well as mixing and mastering.
The majority of the song's lyrics described them warming up to each other, which comes after the two heightened dating rumours via a 55-second video shared on Willy Paul's Instagram account on Wednesday, September 28.
The songstress three days prior decided to warm up to her counterpart after he shot his shot, posting him on her Instagram and accompanying it with a note that read: "I just wanna fall in love."
Jovial and Willy Paul. /INSTAGRAM.WILLY PAUL MSAFI