Migos Rapper Takeoff Shot Dead
Takeoff was with his uncle, Quavo, also part of the group and was playing dice when an altercation broke out.
Migos rapper Takeoff. /FILE
American rapper, Kirshnik Khari Ball alias Takeoff, who was part of the popular hip-hop trio Migos, has been shot dead.
US-based major media website TMZ reported on Tuesday, November 1 that the 28-year-old was killed following an early-morning shootout in Houston, Texas.
Law enforcement sources, and multiple witnesses told the publication the fatal incident occurred shortly after 2:30 AM American time when police officers received the call for a man shot at a bowling alley called 810 Billiards & Bowling Houston.
Takeoff was with his uncle, Quavo, also part of the group and was playing dice when an altercation broke out.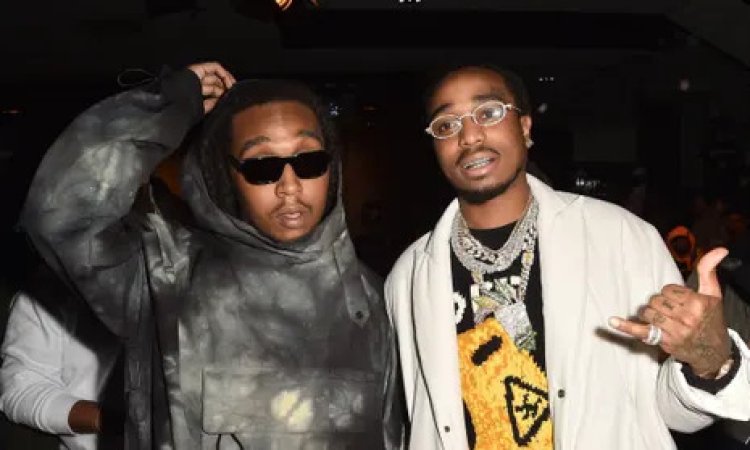 Takeoff (left) and Quavo, of Migos. /GUARDIAN
An unidentified individual then opened fire, shooting Takeoff either in the head or near his head. He was pronounced dead on the scene.
Graphical video footage seen by Viral Tea saw Quavo, in an orange shirt, and others gathered around Takeoff. At first, they tried to move him, but then put him back down, and Quavo yelled for someone to get help.
Police revealed that two other people were shot and were taken to the hospital in private vehicles, with details of their condition unclear. Quavo was not injured.
Just a couple of hours before the shooting, Takeoff posted a selfie from the bowling alley. Quavo had posted a video earlier in the night, driving around Houston with Jas Prince, who was celebrating his birthday.
Takeoff was the youngest member of Migos, which he founded in 2008 with his uncle Quavo and cousin Offset, who is married to Cardi B.
The group's 2013 hit Versace went viral and peaked at number 99 on the Billboard Hot 100. Takeoff started making beats and developing rhythms in the seventh grade but didn't start producing music professionally until 2011.
On August 5, 2020, Takeoff was reportedly named as the perpetrator in a civil lawsuit filed by a female victim on charges of "sexual battery, assault, false imprisonment, gender violence and interference with civil rights" at a June 2020 party in Los Angeles, California.
Here is his last tweet posted on Monday, October 31:
♾️ MESSY VIDEO OUT NOW ♾️

Link ♾️ https://t.co/E8HgWeBToi pic.twitter.com/0J31nptyE4

— TakeOff (@1YoungTakeoff) October 31, 2022